Year of GamerGate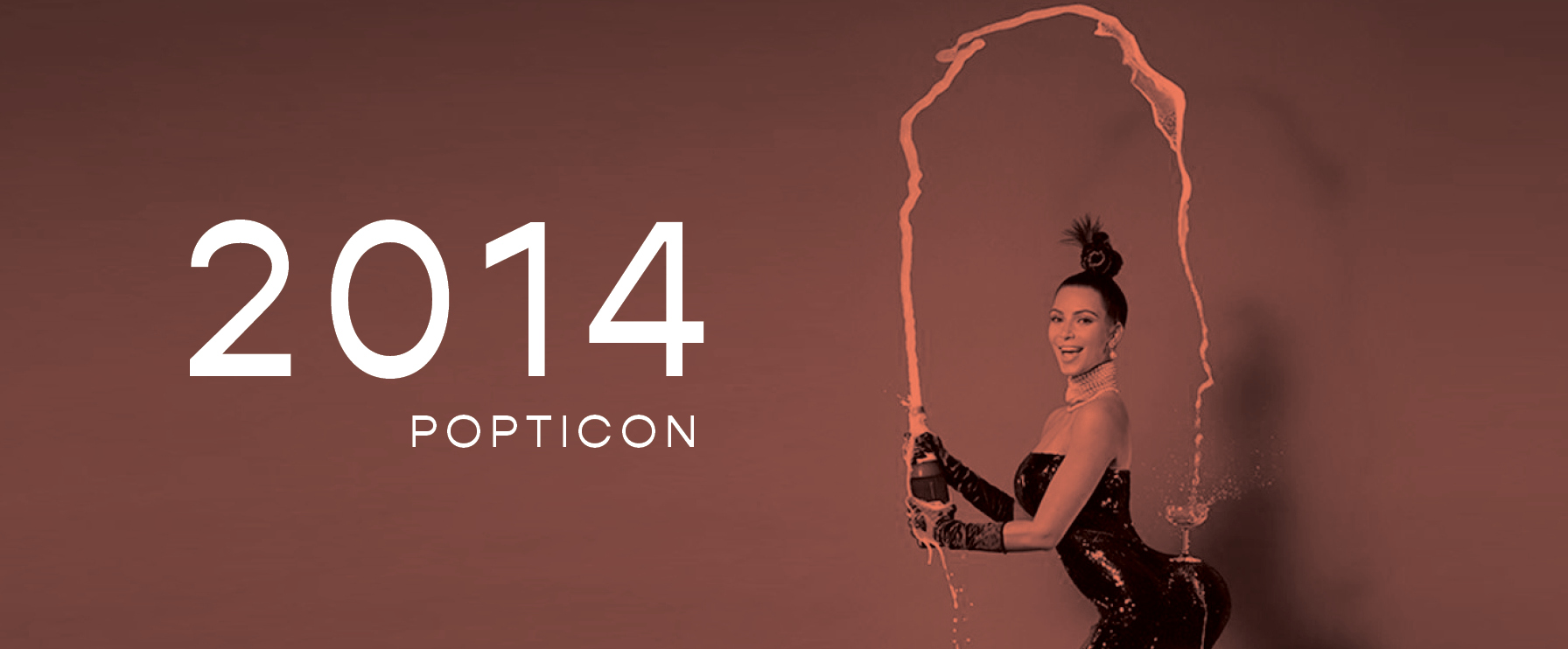 Year of GamerGate

Set your sight back about seven years ago…
It's 2014: pro-democracy demonstrations are unfolding in Hong Kong, Republicans control the US Senate, a once-beloved TV show comes to a middling end that divides the fans, Ariana Grande is pop's reigning star, tensions are coming to a head in Iran and Australia's PM is a deeply unpopular stooge. I mean, can you even imagine.
Beyond How I Met Your or
Sad Harold
Oscar selfie / phone ad
Kim and Kanye got hitched while Chris and Gwenyth got "consciously uncoupled".
Ariana Grande arrived, was immediately memeable ; donuts a year later
Philip Seymour Hoffman dies; Robin Williams; Maya Angelou; Gough Whitlam
HIMYM finale
The Ice Bucket challenge
Russian Winter Olympics, on the heals of Crimea ad Ukraine
Pro-democracy protests in Hong Kong
Malaysia Airlines Flight 370 Disappears
Ebola
ISIS
Scotland votes to stay in the UK
Republicans take control of the Senate
A huge number of celebrities – chief among them Jennifer Lawrence, Victoria Justice and Ariana – are hacked
Boko Haram kindaps 230 girls
Guardians of the Galaxy
Malala Nobel Peace Prize
#BlackLivesMatter
John Travolta says Adele Dazeem
Slenderman goes from creepypasta to accessory to stabbing
Alright, let's get into it…
Best Song
(Click titles for music videos)
Serpentine and haunting, like dusty runes etched on mausoleum walls, the first ever FlyLo and Kendrick collaboration is an explosion of mortality. In real-time, Kendrick proffers high-octane feats of dexterity ("Curiosity, animosity, high velocity"), acknowledges his own insecurities about death ("Conversations won't contemplate to my dark thoughts") and, finally, whips the throttle on a relentless spree of defiance ("Ain't no blood pumpin' no fear, I got hope inside of my bones"). The beat – which on any other rapper would sound nimble and taunting – winds up exhausted, as Thundercat's virtuoso bass skills impart a breathless chain of wizardry that doubles as the sound barrier catching up to Lamar's flow.
Runner Up
Not the most popular or most intriguing track on LP1, but probably the most emotionally incisive, "Pendulum" is a torch song lit by the spluttering flame of one-sided devotion. "So lonely trying to be yours", sings twigs, before doubling down on her devastation with the follow up, "What a forsaken cause."
The Rest

The ghost in the machine, "Busy Earnin'" is proof that computers have soul, that a digital horn section and wash of layered falsetto means a thing so long as it can swing.
Already a highlight on Yoncé's self-titled LP, "Flawless" gets the Minaj treatment and goes from a pump-up beauty anthem to a declaration of fucking war.
Powered by a backbeat from an 8-bit basement and tractorbeaming drones, "Fool" is really just an exercise in manipulation, both of the listener and Lucero's wounded wail.
On something of a gap year for Drake, this twinkling, bubbly and very corny B-side presented a conscientious young man who, as it was written, is only gettin' older.
The most purely melodic of The Hotelier's many emotional pleas on their debut LP, "Housebroken" turns the story of an abused dog into a chest-thumping mini-epic.
On Sea When Absent, an otherwise ok album, this dream pop collective lays down an impressive suite of tracks, radiating with radical sounds and impossible mysteries.
A deep cut for the ages, Parquet Courts' typically frenetic pace is wound around a drowsy guitar line and punch-drunk melody for this seven-minute opus.
Like a US Midwestern take on Amour, Mark Kozelek's sunniest-sounding track on Benji is also its most devastating, a story of death and love wrapping their tendrils around one another.
Creepy in a way that makes for frowning laughter and dizzy spells, Avey Tare's side-project retains the Animal Collective dadaist spirit while giving it a funhouse spruce.
Swans make progressive music, tracks so long and all-consuming that even short bursts of chaos like "Oxygen" feel like the ramblings of a ravaged mind slowly eating itself.

Rousing and defeated, staggering and staggered, Perfume Genius' breakout single co-opts gay panic and wears it like a serrated ruff, looking fish while sharkfinning.
A two-part meditation on family, addiction and redemption, the centrepiece of Rashad's debut tape hits the ground running, then pauses to assess the damage.
Scripture and sinners, the holy and the hole-y, this starburst of sexual rumpery is anchored by Chance's wholesome lyrics and Woods' earnest delivery.
"Higher than a motherfucker, dreaming of you as my lover," goes the refrain for twigs' "Two Weeks", a whispery and unsettling take on intoxicating desire.
Produced by The Black Keys' Dan Auerbach, "West Coast" was the first real sign in three years that Del Rey had more angles to this '50s dame in '10s fame persona than we thought.
Best Movie
(Click titles for trailers or streaming options)
Movies are all a trick, really. It's the artifice of life, used to generate emotions when the real thing so often doesn't cut it. Like all art, a film is a chemical alteration for the soul, a catalyst for the feels, MDMA for your empathy. But every now and then, they reflect the world so perfectly and poignantly that the barrier slips away. I think Boyhood is the best example of that from the 2010s, a movie that doubles as an excavation of time and being, a passion project that wonders as much about its own form as the lives of its characters.

Filming over the course of twelve years, Richard Linklater (who also made School of Rock at some point during this process) set Boyhood's parameters so precisely within the frame of my own childhood that it feels almost invasive. The stolen lingerie magazines shared with curious friends, the unavoidable frustrations of siblingdom, the Harry Potter midnight book sales: this was the stuff of life for so many of us, and it's so gratifying to have an example from this decade that has put the effort in to aiming for a specificity within the universal.
In that way, it's a sort of swan song for the overbearing white maleness of western cinema from the last century. Not everyone shared these moments or memories, but in the same way a film like Moonlight so beautifully captures the struggle of the queer black experience, I feel Boyhood earns its suburban typicality. Mason (Ellar Coltrane) grows before our very eyes, a timelapse where the purpose is reflected by our experience: just as we get used to the latest iteration, it changes before we're ready. The world always has us on the backfoot, reminding us that we've been too busy looking over our shoulders to even notice where we've been, and where we're going.

If this decade is the curtain call for the proliferation of popular media where the main characters look, sound and act just like me, then good riddance. Personally, I can't wait for more stories from auteurs like Jordan Peele, Lucrecia Martel and Bong Joon-ho, where the scope of mainstream cinematic life is broadened by a gamut of untold stories. But if we needed just one more coming-of-age story for the millennial white guys, we can all be grateful for the bounty of Boyhood, an elegy for comfortable but contentious childhoods, for lost hours and gained perspective, for a feeling we don't have the words for as children, or the ability to ever feel again as adults.
Runner Up
Most people I know who study music or are professional musicians see Whiplash the same way a common motorist sees Mad Max: Fury Road: a m
The Rest
Before the world could obsess over (and then abruptly forget) Edward Snowden, Poitras had the rare opportunity to watch his notoriety congeal in real time.
Hilarious but also profoundly unsettling, this Swedish dramedy presents humans as survivalists first, rationalists second and altruists at a distant third.
Discreetly captivating in the manner of his debut film Capote, Miller's retelling of John du Pont's descent into madness doubles as an astounding dramatic showcase for Steve Carell.
Whimsical without being precious, Anderson's eighth feature tells an unconventional love story with babushka doll framing and in a typically vivid style.
Pitched as Star Wars for the millennial generation, GotG is too goofy for greatness, too competent to dismiss and too fun in general for most Marvel excursions.
Equally one of the most visually sumptuous and narratively hackneyed films of the decade, Nolan's space flick is almost better if you just forget the entire final act.
Using the inexpressible fear of dream logic to craft a horror film seems almost impossible, but It Follows manages to be both minimalistic and deeply disturbing.
Not to be confused with the doco of the same name, this drama is the most Russian film ever made, with vodka, desecration and corruption in spades.
A spiritual sequel to Oppenheimer's The Act of Killing, this follow-up is quieter and more reserved but just as excoriating towards the Indonesian genocide of the 1960s.
Best New TV Show
(Click titles for episodes or highlights)
At the turn of the twentieth century, progress was the grand scheme of man. Industries, which had already boomed with the ____________, sought new and revolutionary ways of increasing productivity;
Runner Up
The Rest
The 2010s' most consistent show – now at 10 seasons and still going strong – began as an endearing series about the world's most offbeat underdogs.
Crisply shot and meditatively executed, Enlightened is coated with impotent rage, a bungled attempt at corporate espionage in the face of society.
Though its original broadcasting chopped the chronology to shit, Happy Endings (viewed in correct order) is charming without being clingy.
Though the thought of pitching a show about a WASP-Islamic terrorist in 2019 makes me laugh, Homeland ran a pretty tight ship in the early going.
A manic pixie, perhaps, but Zooey Deschanel still has undeniable charisma, as does the whole cast of this twee, wholesome bit of sundae television.
Best Album
(Click titles for music videos)
FKA twigs is the greatest cipher of the decade. Just who the fuck is she? Her name itself is a misdirect, a reference to something past that suggests you couldn't begin to understand the current incarnation. twigs, born ________, is also perhaps the most talented physical performer of her generation, at least on a purely ontological level: her dance background is evident in each of her batshit music videos and enchanting live shows. And her music dazzles and jabs like a splintered ruby, something gorgeous skewered by digital warping and shuttering, her voice a storm of will, spite and desperation.

LP1, her aptly titled debut album, did little to shed light on twigs' herself, even as it expanded her range and ambition immeasurably. Always sultry and jaggedly erotic in her previous songs, LP1 traffics in an all-consuming need to fuck, or think about fucking, or at the very least to sing about it. It's of a piece with The Weeknd's House of Balloons in this manner, a funhouse mirror version of his libidinous hustle, seen as a dark, phantasmagorical dance between desire and obsession.

The difference, really, is in the tone: where Abel Tesfaye would sing a line like "I could kiss you for hours" as a lothorian (and way more cross-lingual) boast, twigs makes the refrain of "Hours" sound like a siren song, the veiled threat of a need so profound it becomes quietly horrifying. On"Lights On", an entendre playing on kinky shit and intimate trust is lilted across chopped finger snaps, sweeping strings and what sounds like an Arabian horn in reverse. The stakes of this shit – both the sex and the resulting emotional fallout – are life and death.
Runner Up
The Rest

Like rarefied summer in a jar, Atlas is the eternal sensation of time unbeholden to others, love in an era of short mornings and easy, jangly laughter.
Part grumbling boomerism and part unalloyed empathy, Benji is a snapshot of 2014 as seen through the eyes of an ageing straight-shooter, folk music for the pessimistic smartarse.
Before his twin opuses on love and isolation, Ocean nurtured a blue optimism full of teary-eyed admissions: "I've loved all the good times here."

Like soon-to-come releases from Daft Punk and Disclosure, SBTRKT's self-titled album is a curated gem of featured vocalists over stupendous tunes.
A portrait of the artist as a young man, where editing is the enemy and every thought emerges with such vivid spontaneity that it feels essential.
Slackerdom laid flat on drippy wax, DeMarco's third and best album mines virtue from simplicity, autumnal and warm but touched by a light, dizzy sadness.
Coated in an aura of futurism that doesn't belie its sense of humour or compassion, Annie Clark's self-titled LP ricochets between wry commentary and earnest connection.
A powderkeg of rap bravado, El-P and Killer Mike's second album as Run the Jewels packs more legitimate venom
A freeform odyssey of
Best Returning TV Show
(Click titles for episodes or highlights)
Runner Up
The Rest

Community
Season 5
Gravity Falls
Season 2
Hannibal
Season 2
Mad Men
Season 7
Rick and Morty
Season 1

The Only Book I Read, And So I'm Gonna Tell You About It
Note – I don't read a lot of books. Three or four a year would be pretty standard, and it's usually older stuff I'm catching up on because I've been pretending to have already read it and my students are getting wise to it. If there's one book I always try to read every year, though, it's the winner of the Pulitzer Prize for Fiction, because books are long and if I'm really putting the effort all the way in then it better be backed up by a trio of pretentious af literary critics.
So, there you go…
(Click title for excerpt)
No one likes talking about art more than artists, which is something that can either be enlightening or truly insufferable to read or listen to. Donna Tartt (in her third novel in 20 years) manages the former, not just by having an enviable grasp of prose and story but through a strategic realignment of her field of interest. Instead of going all Charlie Kaufman and writing a book about writing books, Tartt sets her sights on famous paintings and the world of wonder that lies dormant beneath each brushstroke.
As briefly as possible (which is tough because, at 784 pages, The Goldfinch is the longest winner of the Pulitzer Prize for Fiction this decade by a fair margin), this is the plot: young Theo loses his mother in a museum bombing, during which he also steals Carel Fabritius' priceless painting for which the novel is named; his reasons for doing this aren't really important, but the story then proceeds – in a manner that strangely reflects some of the developments of Boyhood – to follow Theo into adulthood, listing his many strange exploits including a debaucherous adolescence in Las Vegas, a costly drug addiction and a lifelong infatuation with an enigmatic young lady named Pippa.
Again: 784 pages! Is there filler? Yes, of course there's filler, most often in the segments that feature art collectors or other serious-minded people discussing the value of art itself. These moments are a rare glimpse of Tartt overplaying her hand, delving too explicitly into her own themes of artistic mediums that surpass our lifetimes and bloom in unforeseeable ways. But when the focus is on the story – including Theo's haggard attempts at an adult life and the machinations of his childhood friend Boris, a Dickensian urchin who is easily one of modern literature's greatest characters – the book is very, very good.
So, what of the art that outlives us? Does Tartt's novel have a chance of withstanding the caprices of the cultural world, constantly alight with shifting tastes and standards? Or the literal world, which is constantly alight with actual fucking fires, an inferno of terrible permanence set to swallow us all? I do not know. But these questions themselves make that part of my brain that thinks Stonehenge is proto-graffiti tingle. There's a great nobility in trying to make something of lasting effect, even if it all boils down to wondering whether the process takes something from us and carries it into the sweet hereafter, where our lives will be at the mercy of what our art says of them.