16. The Dressmaker, directed by Jocelyn Moorhouse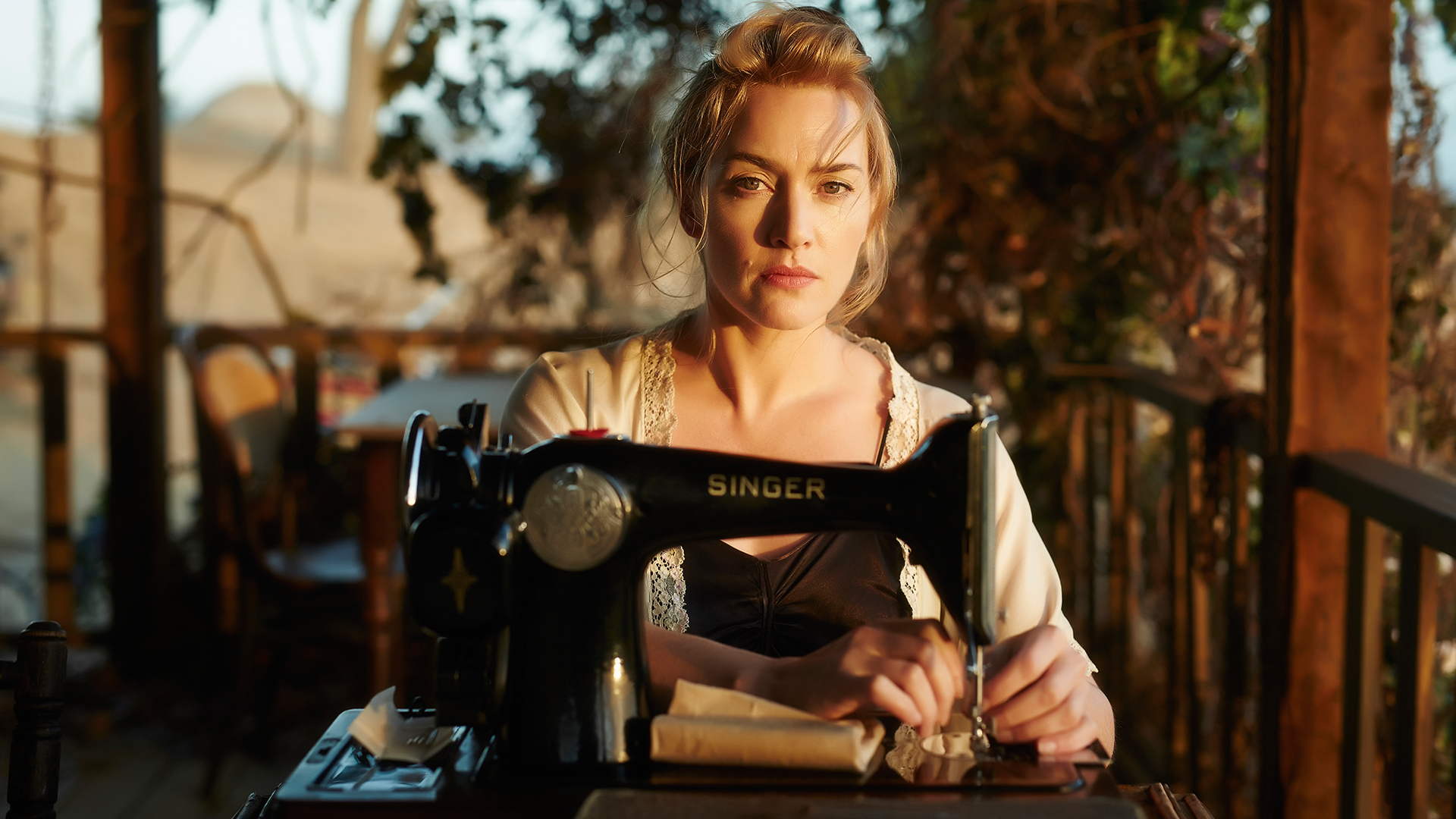 16. The Dressmaker, directed by Jocelyn Moorhouse
Bitches Gonna Bitch, Stitches Gonna Stitch
Taking "small town hole" status to new extremes is Dungatar, the childhood home of Myrtle Dunnage (Kate Winslet). Within the first ten seconds of The Dressmaker the viewer understands that she had left, but is now returned, and that a ripple of memories lie unsettled, ready to be unearthed. Clad in couture, brandishing a sewing machine like a weapon and with a broad-rimmed hat despite the hour of night, she is an elegant rose among an infestation of weeds. She now even goes by the sophisticated name of Tilly. So the question is: why did Tilly return to this God-forsaken-hole?
Her unexpected appearance is made more mysterious by the fact that she was accused of murder as a child. Shunned and alone, she was forced out of Dungatar, and into the world of European Dressmaking. (Doesn't seem too bad a switch…) News of Myrtle's arrival lights the town on fire with rumours and reinspired malice, with even her own mother (Judy Davis) refusing to play nice, oscillating between rejection and verbal hostility. But this time, the more mature Tilly refuses to get trampled on by the petty townsfolk in her search for answers. Plus, she now has her dressmaking skills that she can use as currency.
Based on the novel by Rosalie Ham, it is an odd tale to be sure. It combines a lot of elements in murder, melodrama, mystery, romance and humour. It seems to gain insanity along the way until it crescendos into a giant blaze of melodramatic absurdity. At times the humour blackens itself into a charcoal, and at other times it's light and silly. Thus, while at times it feels tonally confusing, it embraces its quirkiness fully and bravely. There are definite PJ Hogan vibes here – Moorhouse's husband – in the offbeat humour and air of extravagance. It's all fun and games though, with underlying themes that run deep, and it connected with Australian audiences. Women flocked to the cinema, turning it into a commercial success and proving that stories by women, about women sell tickets.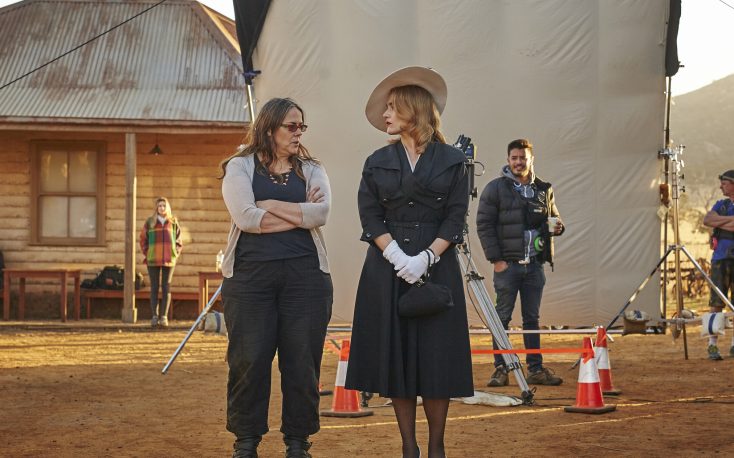 Visually, The Dressmaker is very interesting. The opening, for example, is unmistakably Australian, as a bus carves its way through the vast expansiveness of rural Australia, past cornfields and stretches of emptiness. Visual motifs rupture the present as fragmental memories that hint of mysteries to be revealed. The accompanying music is perfect, heavy on strings of all varieties and percussion to infuse the film with Western influence. Many scenes match this, particularly during stand-offs between characters and the wide, desert-feel of the town.
Winslet and Hemsworth almost play the 'straight men' in a town of crazies. Admittedly, it's rather hard to ramp up your theatricality when your character is comparatively normal. Winslet and Hemsworth seem almost understated and plain here, but it's merely because all the others are so large. Really, they are caricatures. Maybe this is the point – that Tilly has always been the odd one out in this town, but perhaps she has always been only odd in her normality, and now she has finally found her match in the other sane needle in the insane haystack of Dungatar.
Kate Winslet conquers the Aussie accent admirably, and any English inflections suit her characters cultural refinement. Judy Davis is superb, an actress celebrated nationally for good reason. The versatile and talented Sarah Snook is brilliant too as the dramatically made-over Gertrude Pratt. Her character's transformation is the most extreme, executed by her first-rate acting. Physically her change is one from unremarkable and frumpy to exquisitely hourglass and made-up. With this dazzling metamorphosis come her new vocal patterns and confidence levels. Where she once spoke in the broad-toned static pitch of a true-blue Aussie, she later sounds refined and melodic.
For any fashion lover, the clothes are fabulous. The widespread transformations are used to humorous effect, with the ladies parading around in their finery amidst the deserted nothingness of rural Australia. But can Tilly really change the town's cultural fabric of gossip and prejudice as easily as she can change their clothes?