David Liebe Hart: Interview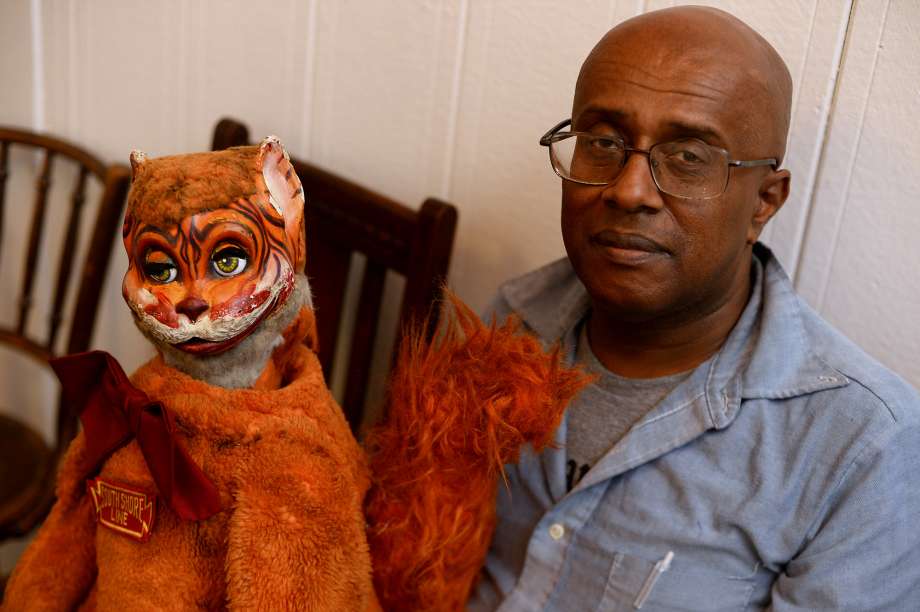 David Liebe Hart: Interview
We Ran a Few Questions by David Liebe Hart, Puppeteer and Musician of Tim & Eric Fame
David Liebe Hart is a name that would be long familiar to alternative comedy cultists and those with a particular set of interests. With a career spanning forty years, Liebe Hart is renowned for his many talents and idiosyncratic displays of them, from his appearances on '90s sitcoms like Golden Girls to his eclectic discography, full of Christian hymns and tales of intergalactic travel. Undoubtedly, his most oft-cited work would be his many collaborations with off-kilter comedians Tim and Eric on their self-titled Adult Swim show, in which he would regularly feature in atonal sketches and perform his very unique brand of puppetry and ventriloquism.
As he had just recently completed a tour of Australia, we were fortunate enough to be able to get in contact with David and send a few questions his way, including some details about his many puppets, the nature of God and the alternative path he might have taken in life.
Some responses have been lightly edited for length and clarity.
Congratulations on your recent tour of Australia. Now that you've finished your performances here, what does the future hold back in the states?
Well I'm supposed to do some work with Tim and Eric, I have a new comic book coming out and a new album, and I have another tour in the US with Jonah [Mociun] in September. I was hoping that Samantha Armytage from your news channel would contact me but she hasn't.
You're renowned as something of a multi-faceted entertainer and artist, from your puppetry, acting, musical abilities, painting and work in the alternative comedy scene. Of everything, what do you find the most artistically satisfying?
Music as well as acting and comedy. And puppeteering.
I believe that God is a reflection of aliens.
You have made televised and live appearances over the years with a variety of puppets. First of all, are these puppets of your own design, and secondly which of them is your favourite to perform with?
Llama Dog was my own creation. I had the first one made with Betsy Brown at Northridge College. And then I paid The Puppet Palace to make a duplicate copy of Llama Dog and they made it look more like a mouse than a dog. And then Bob Brenner who used to work at Disney studios did the third Llama Dog puppet but it didn't come out the way I wanted it, like the drawing that I originally made for it. My favorite puppet to perform with is Chip The Black Boy who is my son.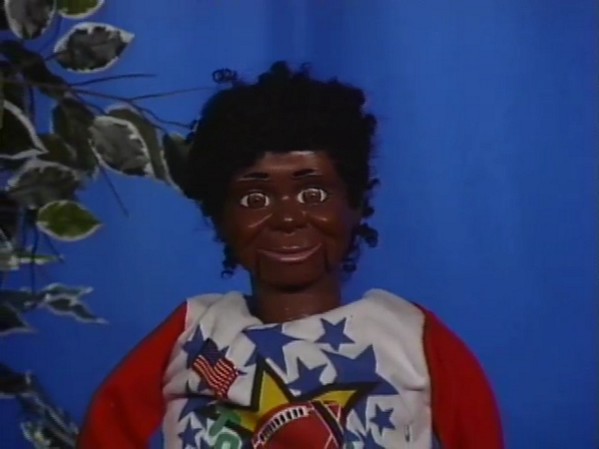 I saw you appeared in that PSA with Tim & Eric about animal care last year. Do you keep in frequent contact those guys and do you have any plans to work with either of them in the future?
Yes, I'm supposed to film some things with them in June but I don't know what it's for.
Knowing you're a Christian man who has also made contact with extraterrestrials, how do those facets of your life inform your work and is it difficult to reconcile the two of them? I guess what I'm asking is, in your view, did God create aliens or is God himself an alien?
I believe God created aliens. I believe that God is a reflection of aliens.
I have two fish tanks presently. I only have one snail living in them.
If you hadn't managed to stake a career from performing and artistry, what do you imagine you would be doing with your life instead? Are there any hobbies in particular that you have that people might not be aware of?
I would be school teacher like my dad. For hobbies I like the UFO phenomena, I collect movies – I have a large collection of science fiction movies. And then I also love fish. I have two fish tanks presently. I only have one snail living in them.
This is a sadly unavoidable question for any Americans these days, but I was wondering (if you're comfortable) could you tell us your thoughts on President Trump and the impact you've seen him have on the country since coming to power?
I like to try to see good things in people. I admire Trump for being a good businessman, I admire him for wanting to make America great. But I don't like his wanting to build a wall and bombing an innocent country. I just wish that he would take classes in tolerance for people that are different than he is. And I wish he would have more people around him that are tolerant toward minorities and people that think and act differently than he does. I feel he has a lot of good ideas but I don't agree with a lot of them. I don't want to say anything against him 'cause I don't want to be silenced as an entertainer.
Here's a signature question we ask all our interviewees (that we stole from the movie Green Room): who is your desert island band or musician?
Myself.