20. Whale Rider, directed by
Niki Caro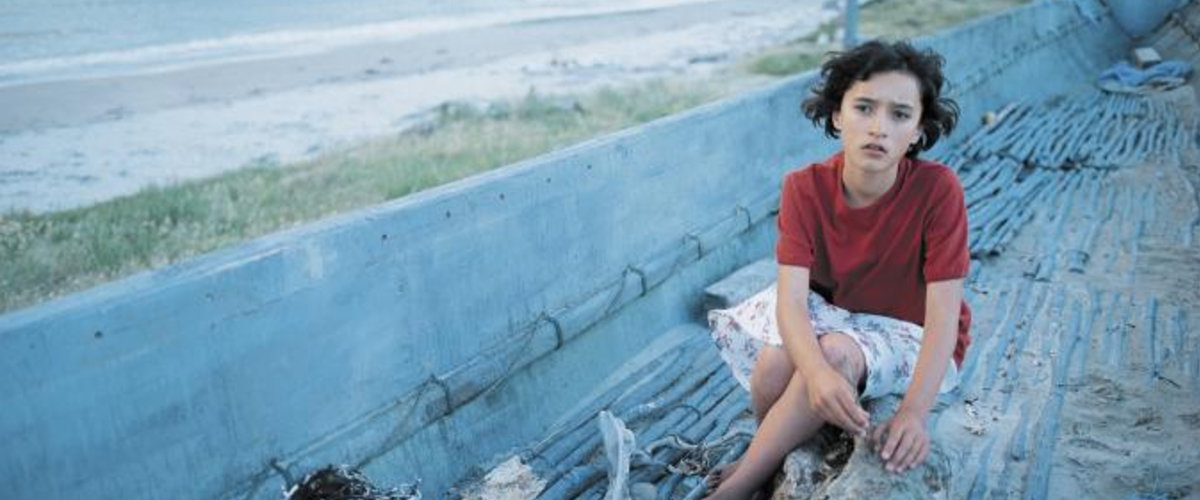 20. Whale Rider, directed by
Niki Caro
She's A Feminist Without Even Realising It In Whale Rider
From out of the aquamarine comes the graceful body of a whale. In the quiet capsule of water, a sliding melody begins to echo the song of a whale. Raising the hairs on your arms, this haunting music wafts forwards, and a soft voice begins to murmur. Steeled with pride, she explains the history of the Whangara people, and weighted with melancholy, the truth about her birth.
A part of an ancient culture, steeped in tradition and legend, the Whangara people honour their ancestors harking back to the mighty Paikea. As the single ancestor, he survived a capsizing when he rode to land on the back of a whale, where he began a line of Chiefs continued with every first-born male.
The story begins with a girl's remembrance of birth and death. The firstborn of the latest chief Koro suffers a life-altering devastation when his wife dies in childbirth, along with the male twin that she births. The girl twin survives and, despite Koro's disgust, the father names her Paikea, after their ultimate ancestor. Crushed by the his loss and apparent failure, he takes off, leaving Paikea in Koro's care.
Now a little girl, Paikea (Keisha Castle-Hughes) or Pai, struggles daily in her efforts to win over the love of her beloved Koro (Rawiri Paratene) who continues to search for the next male leader. His affection for her is marred by the prejudice of tradition, and the more she tries to please him, the more dissatisfied he becomes, believing that the misfortunes of the tribe rest solely on Pai's very birth. Exploring the tension between love and hate, their relationship is one of push and pull, of stepping forward and stepping back, and a gradual move towards acceptance and understanding.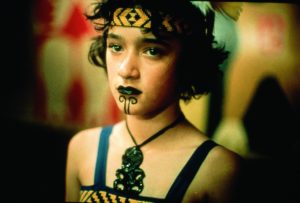 Steeped in culture and charged with emotion, Whale Rider takes us on a journey that is of both spiritual and personal discovery. Rather than a traditional coming-of-age, we see more of a cultural maturation. The little Keisha Castle-Hughes is startlingly sincere as Pai, in a breakout role that saw her nominated for an Oscar at only 13 years. Her face is so expressive, her eyes welling with the burden of not being wanted or appreciated. At the same time she manifests strength by maintaining a steely sense of self and a true cultural awareness in the face of a profoundly patriarchal culture. Her resilience, too, is inspiring as she stands up for her beliefs, and is endlessly forgiving towards her grandfather whom she idolises, even when knocked back again and again.
When it comes to the Whangara people, culture and ritual are at the root of all life, and the film certainly focuses on this. The story and characters themselves delve into the traditions of the Mauri tribes, shaped by myths and prophecies. And by featuring their traditional, quavering singing, the emotional impact is so affecting that it leaves a lasting impression. Moreover, the whole movie is atmospheric, layering the vibrating voices and stringed instrumentation with the staggering scenery of New Zealand and underwater shots of whales. Real descendants of Paikea act in the film, and their real-life connections forge a depth of emotional truth.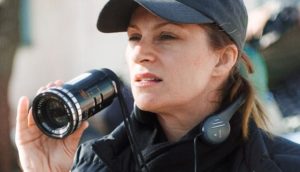 I first saw this as a young girl at the cinema, when 'serious' films barely kept me in my seat. It moved me, chocked me with emotion, made me want to ride a whale, and stayed with me all these years. Aside from being a commercial success, it was a critical one too, and stands the test of time as a story of connection, tradition, discrimination and accomplishment.