Tell Us What You Like and Win $50!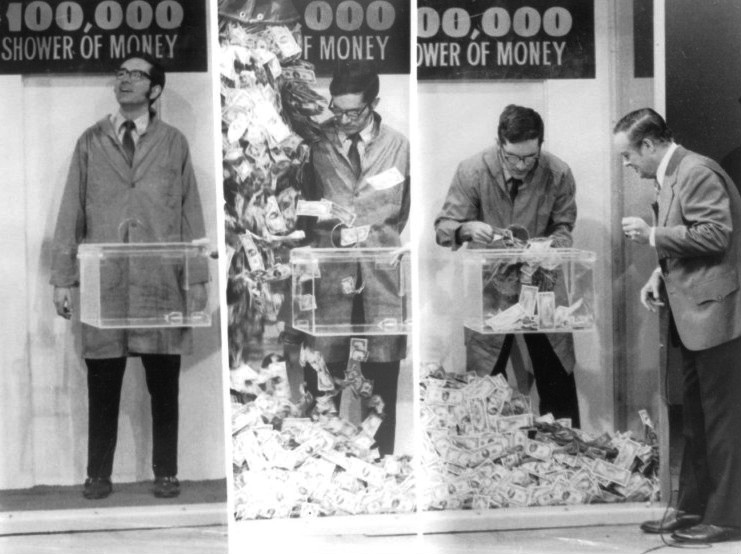 Tell Us What You Like and Win $50!
If You're Interesting, We'll Give You Money And, If You're Not, Shame is its Own Punishment
Recently, we at Popticon have undergone a number of changes to the overall design of our website as a means of celebration. What are we celebrating, you ask? Well, for one we're now six months into our first year online and, for another thing, we recently racked up slightly over 100 Facebook followers.
Now, I know what you're thinking: "Wow, that took a long time. Have you always had this much trouble making new friends?" Ok, so to start with, ouch, no need to be a bitch about it. But, as we're feeling pretty chipper at the moment, we've decided to give away money. Free money!
Over the next week or so, we'll be publishing some mid-year retrospective posts, looking back at our favourite TV shows and albums of the year, while also casting our gaze forward to what's still to come in the remaining six months of 2017. During this time, you could potentially win 50 bucks just by engaging with us a little bit.
So, here's what you must be wondering: "So, now you're gonna pay people to hang out with you? Oh yeah, this isn't at all tragic." Ok, seriously, what's with the fuckin' attitude, huh? Anyway, to win $50, all you have to do is follow some relatively straight-forward steps:
1) If you haven't already, follow us on Facebook or Twitter.
2) Go to our Facebook page and, in the comments section of either this article or any of our upcoming Mid-Year pieces, tell us what your favourite bit of pop culture of the year is so far and, in 25 words or less, tell us why. It can be anything: a song, movie, comic book, podcast, one-man street show in someone's Snapchat story that turned out to just be a crying homeless man, anything! Oooooor…
3) If Twitter's more your thing, do the same as above but in the form of a retweet, once again with either this article or any of our soon-to-be-published Mid-Year pieces.
4) Chill out for, like, a week, I guess? We'll take some time to review all of the answers and the one we find the most interesting, funny, unique, horrifying etc. will win $50! Please note that the answer with the most likes, loves or retweets will not necessarily win… but it certainly can't hurt.
So, two important things to consider: first, we're not going to mail you money, because that's stupid, and we don't have time to meet up with you in public because you were kind of a dick earlier with the whole "no friends" approach. Therefore, if you win, the money will be sent via bank transfer, so bear that in mind.
Second, don't stress if you can't think of anything just yet. We'll be running mid-year pieces from now until Wednesday, July 12th, and each will be clearly marked as an article you can comment on as part of the competition. Plenty of time.
If any of this is still unclear, please feel free to contact us on Facebook, Twitter or at popticon93@gmail.com so we can clarify what you're required to do which, once again, is spend about twenty seconds pretending to talk to us so you can have $50. So, please be nicer to us in future, yeah?