The Disaster Artist's New Trailer Has Us Very, Very Excited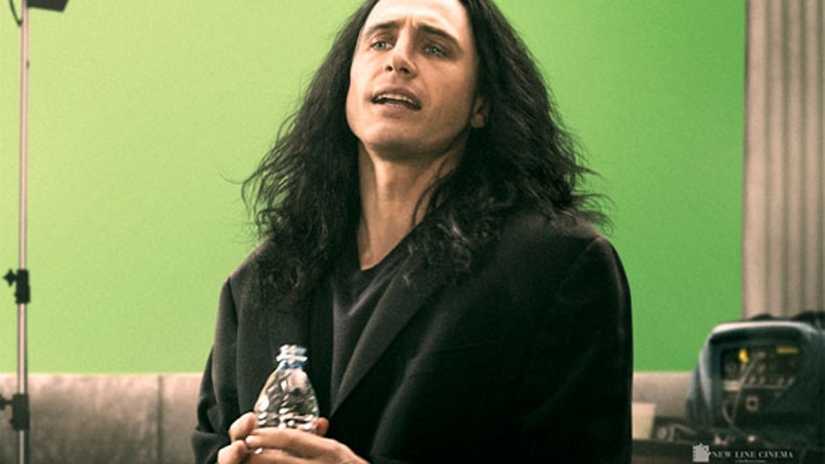 The Disaster Artist's New Trailer Has Us Very, Very Excited
The Story of the Worst Movie Ever Made Is Coming, With a New Trailer Promising Glory
I have told the story of The Room a hundred times and shown it to dozens of people. Some of those people, in turn, have talked about and shown it to dozens more. And I feel humbled just to have been a part, however small, of someone's experience with the movie, because I truly believe it is something special. For the uninitiated, the 2003 independent film about a man who loses everything is widely regarded as the worst film ever made. But it doesn't end there.
The Room was written and directed by Tommy Wiseau, a cypher of a man with a garbled Eastern European accent who also played the starring role of Johnny. He had no real experience in any three disciplines and was uniquely unfit to make a film, especially one that had such lofty ambitions to be a Tennessee Williams-esque tragedy about love and betrayal. But the results weren't just wildly incompetent and laughable, they were something strangely, profoundly incredible.
I could go on and on about the film, but I should add that it became a cult classic, not just with audiences but within select celebrity circles. In particular, James Franco, Seth Rogen and several of their comedic comrades have always been huge fans. So, naturally, when The Disaster Artist – a book detailing the making of the film written by Wiseau's co-star and good friend Greg Sestero – was optioned for a movie deal, Franco snapped up the rights and decided to make the film himself.
That's right: James Franco decided to take on the guy who wrote, directed and starred in the worst film ever made by… writing, directing and starring in a film about him. It's hard to disappear that far up your own arsehole and still have wriggle room to create something worthwhile, but the latest trailer for The Disaster Artist – not to mention the glowing reviews from everyone who's seen the film so far – suggest that this could really be something spectacular.
Fans of the film will be tickled at how much of The Room's legacy is established and questioned in the trailer. Tommy performing onstage, writhing around and screaming, should look familiar to anyone who remembers the film's abrupt ending. Likewise, there's a scene of Tommy and Greg tossing a football around in the park and one of Wiseau's signature chuckles. Franco, as Tommy, screams the immortal line "YOU ARE TEARING ME APART, LISA!", and several people onset wonder aloud if Tommy knows where a vagina is during his lovemaking scene with Lisa.
Honestly, I can't imagine any self-avowed fan of The Room not being giddy after this trailer. In a weird way, it seems like exactly the sort of thing that's required to survey the cult classic: a well-made and conscientious film as counterbalance to the glorious travesty that is The Room. I hope you've got your fuckin' spoons ready, because The Disaster Artist is coming, this December.