Justin Timberlake – "Filthy"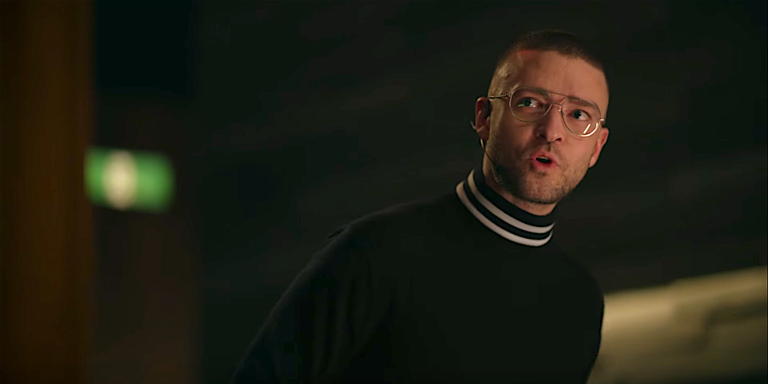 Justin Timberlake – "Filthy"
Timberlake's Back, Still Kinda Sexy on "Filthy"
JT's first album-related single in years is an interesting deviation for the singer. The maximalist beat and his histrionic performance suggests a branching out, and not a hugely successful one. There's a decent melody at play and a potential in the style, even if a lot of it is lost in the fray.

Rating: 5.5/11
Justin Timberlake is almost annoyingly compelling. A former mouseketeer and member of a boy band with precisely one good song, he's exceeded his career's expiration date ten times over in the last two decades, and not just as a great pop musician. From films as disparate as Alpha Dog and The Social Network, he's displayed some riveting charisma as an actor, to the degree that it's almost weird to think he hasn't gotten an Oscar nom for his work in front of the camera yet. But I digress: JT is strangely competent at anything he sets his mind to and – for poptimists and skeptics alike – it's worth celebrating when he brings out new music.
So, here's "Filthy". It's… not what I was expecting, and yet it makes perfect sense. What's good, at least, is that it eschews the watered-down, trapped-out percussion that many pop artists have jumped on in the last few years. Instead, it comes across as a reworked version of Timberlake's electronically thick 2006 hit "SexyBack", though less menacing and more celebratory. Here, the pulsing synths and JT's yelpy exclamations seem to be in a better mood than they were 12 years ago. There's a contentment amongst the digital onslaught, a more comfortable and less fumbly approach to sex from a married man who still sometimes has friends over 'til six in the morning.
That said, none of this necessarily makes "Filthy" a good song. "SexyBack" was such a dire and intriguing release from JT because it coated his typically luscious vocals in muffly reverb. He performed with a spasmodic abandon, muttering and wailing in the same breath while Timbaland's crystalline beat flung cutlery around the room. It was kinda creepy, but cool. "Filthy", on the other hand, feels very safe and underwhelming, not to mention a clearly self-conscious move away from the lounge-singer swing of "Suit & Tie". The beat veers from danceable to unwieldy, especially in a clumsy mid-song eruption of arena-sized bombast. In fact, a good deal of the time the sonics threaten to smother Timberlake's innate appeal altogether.
You wanna know the truth though? I could wind up loving this in a few weeks, and it'll all be down to JT's insistent, irrepressible vocal refrains. Everytime I think the song's not my jam, he reels me back in on the sultry pre-chorus: "Got me singing ooooohh-oooooooh!" And there's no denying that Timberlake's jubilance is contagious, so whenever he's having fun it's hard not to get carried along with him. Ultimately, I'm taking "Filthy" exactly on the terms that the Steve Jobs version of JT offers it to us in the music video: a spiffy preview of much better things to come.