Young Thug – "MLK"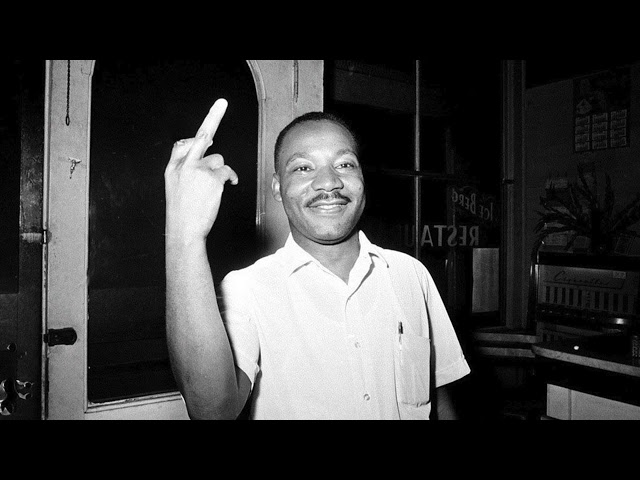 Young Thug – "MLK"
Featuring Trouble & Shad da God
A novelty track on its surface, "MLK" – Young Thug's first new release of the year – affirms the rapper's credentials as a man of singular, oddball charisma. While warbling, yelping and staccato flowing his way all over the place, Thugger crafts a track that glistens, soars and bangs in equal measure.

Rating: 8.5/11
You shouldn't pay much attention to the titles of Young Thug's songs or albums. After all, this is the guy who once released a track called "F Cancer (Boosie)" seemingly just as a shout-out to one of his boys' recent diagnosis, before launching into a hook about whippin', kitchen lurking and poppin' perkies. Elsewhere, his Lil Wayne inspired album Carter 6 soon became Barter 6, both to avoid confusion with Wayne's Carter series and as a continuation of the Blood gang trope of throwing up "B"s where there should, instead, be "C"s. Like I said, his titles (and a lot of his lyrics) are not meant to be analysed. I assure you, that trail leads the way to madness.
So when he dropped a song called "MLK" on January 15th (i.e. Martin Luther King Jr. Day), no one was expecting a densely woven look at the great orator's legacy, or a treatise on the state of race relations 50 years after his assassination. What fans of Thugger might've expected though – and were summarily treated to – was a crisp, bouncy new track from the man not of this Earth, a song to kick off what we're hoping will be another year of weird and wonderful sonic excursions for hip hop's enfant terrible.
Arriving on the heels of 2017 – a strangely underwhelming year for the prolific Atlanta rapper – "MLK" is a song alive with the vibrance of Young Thug at his most effortlessly batshit. He rarely sticks to one pitch, flow or lyrical motif for longer than four bars, weaving around the plinky piano-heavy beat with the agile menace of a man who's having too much fun to notice that he's on fire. Never clumsy but always off kilter, Thugger's vocals constantly waltz back and forth over the line between a robotic songbird full of codeine and a sentient karaoke machine screaming out for help.
I can't not talk about these lyrics: they might ruin you or make you whole again, I honestly don't know. There's some characteristically poignant imagery ("I pray my deaf brother don't run into the police, 'cause you tellin' him to put his hands up, he can't hear"), tantalising non-sequiturs ("This sauce, sauce, sauce, sauce, yeah gon' pop a bean, join me") and some downright miraculous appreciation of the female form ("I can see that ass from the front, it done got big on me, you can sit a cup on it and you can bid on it").
Even the features on this thing – which are always the most hit and miss aspect of any Young Thug joint – are well-utilised, with Trouble's no-bullshit street knowledge and Shad da God's mumbly indifference serving as a good wind-down from Thugger's maddening energy. It all results in the kind of sound that Young Thug would do well to spend more time gravitating towards this year, where he hones in on the gangly charm at his core, sounding erratic, unhinged and truly exciting at his most comfortable.