Light Plane Crash in Melbourne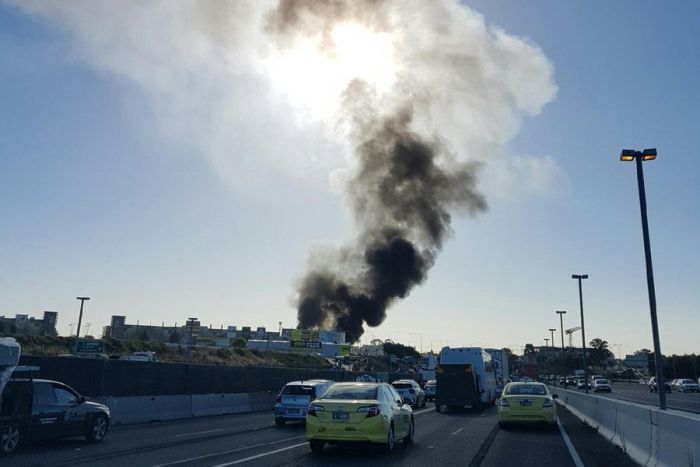 Light Plane Crash in Melbourne
All Five Passengers Onboard Are Thoutht to Have Perished in the "Catastrophic" Crash
A small private charter aircraft carrying five passengers has crashed into a Direct Factory Outlet in Essendon after suffering engine failure.
After taking off just before 9am this morning from Essendon Airport, the pilot called in two mayday alerts and, soon after, the twin turbo-prop aircraft struck the DFO (specifically impacting the JB HiFi and Focus on Furniture stores), which is located just beyond the airport in question. The shopping centre had not yet opened at the time of the impact and no staff members or employees at the DFO are thought to have been injured or killed. The flight was allegedly headed to Tasmania's King Island, carrying five golfers intent on playing one of the courses on the island, before the devastating impact. Eyewitnesses close to the scene described the severe heat and seeing "a ball of flames" as the plane collided with the DFO.
After firefighters and paramedics were called to the scene to assess the damage, both to the property and human life, it has been determined that all five of the passengers onboard have been killed in the tragedy.
The Tullamarine and Calder freeways, which were strewn with debris, have been closed, as black smoke still rises from the crash site where fires continue to burn. The Australian Transport Safety Bureau is said to now be investigating what caused the engine failure and sudden, horrific crash.