Our Interview with James Wynn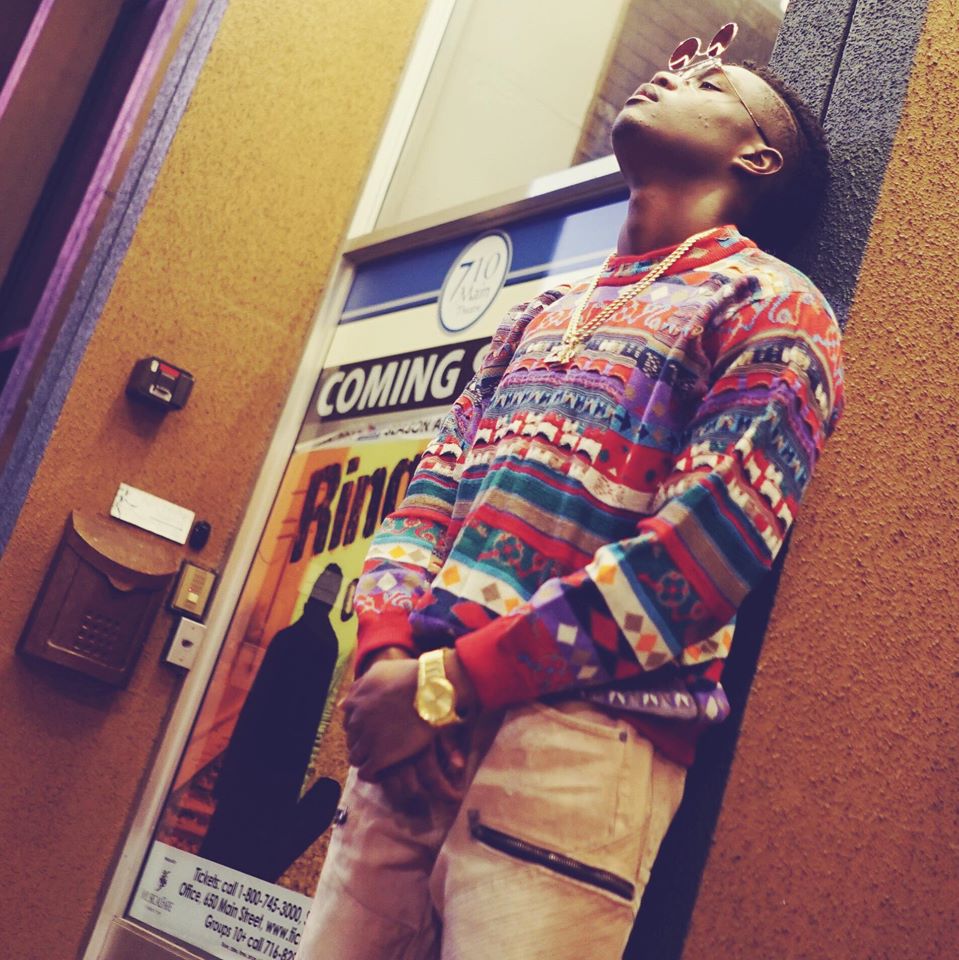 Our Interview with James Wynn
We Got in Touch With James Wynn,
The Best Underground Rapper You Should Get Around
James Wynn, a 19-year-old rapper and singer from Buffalo, NY, is on the cusp of becoming your new favourite unheralded artist. Beyond his talent for sing-song hooks and a bevy of musical skills extending across multiple instruments, the dude has developed an effortlessly alluring style in his rapping. Take his latest track "OG" for example: one minute he's a laid back, cheeky boaster, the next he's out for fucking blood, hitting a triple-time flow with a dirt-road tone that insists that you are not ready for this shit. Regardless of your hip hop preferences, his versatility should be enough keep you enraptured throughout.
Earlier this week, we reached out to James to ask him about when he first decided to be a rapper, his thoughts on the current state of hip hop and where his music fits into the modern political climate of the United States.
Some responses have been lightly edited for length and clarity.
I see from your Facebook bio that you've been making music from a really young age. Was it always something you wanted to pursue as a career, and when did it become clear to you that hip hop was gonna be your genre?
When I first started at 9 I wanted to be a gaming YouTube commentator for a while; wasn't until I was about 14 – 15 when I wanted to really pursue music and during that time I started out as a EDM producer.
I was also sorry to read that your father passed away not all that long ago, and I can tell from "My Tale" that he had a profound effect on your music. If you're comfortable talking about it, I'm curious as to whether he had any musical ambitions himself and whether his loss has altered the direction you're looking to move towards with your sound.
Appreciate your condolences and yes he had a HUGE impact on my music and life. [Like] everyone else his age back in the day him and his buddies pursued music. My paps was from the golden age of hip-hop so the genre was everything to him. It wasn't until I was 9 when I wanted to take piano lessons that he got back into it, we took lessons together at the same time. This was when we really bonded as father and son.
I'm literally working on my craft every sec and min of the day.
It also says in your bio that you can play piano, guitar, drums, saxophone and the recorder. What was your first instrument and which gives you the most satisfaction to play?
My first instrument was the piano and is my favorite instrument to play.
Looking over your SoundCloud, most tracks have no production credits so I assume you usually produce your own stuff. What's your most common process: writing verses and hooks that you craft beats around, or beats first and lyrics second?
Like I said in the other question, I started out making beats but when I started rapping I focused more on rapping than I did producing so I don't really make beats anymore now but as far as making a song it depends, I usually change it up. I sometimes write first if it's a song I want to be very lyrical on, I like to be zoned in with the lyrics or I'll find a beat first and then lay a hook down then I'll use that verse that I wrote to add it to the song, and I have my own studio in my room so I'm literally working on my craft every sec and min of the day.
"OG", which dropped a couple weeks back, is really self-assured in a way that it takes most artists years to sound like. For you, a decade into the process, how long does a track like that take to come together?
"OG" specifically took about 2 weeks. That was one of the songs that I laid the hook down first and put it up in the stash until like a week later then I wrote the verse to it and recorded it.
I see you've remixed two Desiigner tracks. Are you a big fan of the dude in particular and what do you think of the arguments out there that he's just riding Future's wave?
I like his music but I do think he is riding Future's wave a lot these days. Remixed his tracks because I love his music at the end of the day.
It's good to see that my city is getting the attention it deserves.
On the heels of that, knowing that Drake is a big influence of yours, what'd you think of More Life? Do you prefer the dude when he's rapping or leaning into the pop style?
I love More Life, I think it was a great project, I'm a huge Drake fan just like anyone else lol. I like it when he does both either way but I do like it when he's leaning more on the rapping route.
What can you tell us about the local hip hop scene in Buffalo, NY and how it differs (if at all) from the typical sounds we hear from the East Coast?
The local hip-hop scene in Buffalo is on the rise right now. We just had 2 artists from here (Westside Gunn and Conway) signed to Shady Records and on top of that Drake shouted us out on More Life so it's good to see that my city… is getting the attention it deserves.
Who are some artists that inspire you that people wouldn't think of based on the sort of music you make?
I would say Montana 300, Lil Bibby, Young Pappy, and G Herbo as of right now.
I would be on a desert island with Rihanna.
This is something I end up inevitably asking any Americans I come into contact with, and I'm sure you're sick of hearing about it, but with Trump in power right now do you ever feel the need to politicise your sound, like Run the Jewels or A Tribe Called Quest have been doing?
Whether Trump was president or not I think as artists we all should politicise our sound and practice out freedom of speech.
Last one's a two-parter: who's the greatest rapper alive and, besides them, who would be your desert island band or musician?
Hitting me with a tough one but I would say right now Kendrick out of many, and I would be on a desert island with Rihanna lol.