Best Movies of 2016, part 1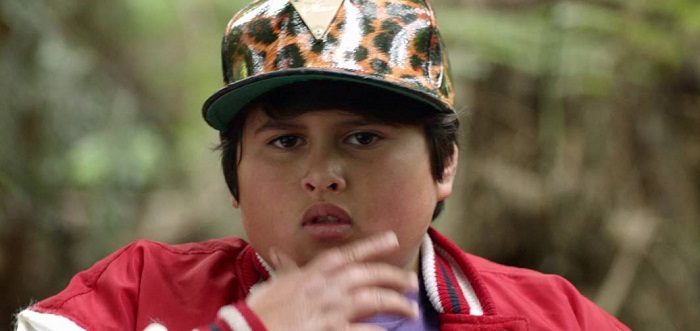 Best Movies of 2016, part 1
Featuring An Animated Treasure, A German Dramedy and An Alien Invasion Film Unlike Any Other
The best thing about being a movie fan living in Australia is that – with the considerable interval between North American releases and subsequent availability in the southern hemisphere – you're always behind the curve, so you'll never find yourself short of great new films to catch up on. The fairly obvious flipside is that it's virtually impossible to be up to date on the best films of any given year by the time it ends, usually because most prestige picture don't see wide release anywhere until December in order to have a better chance during the awards season.
Of course, watching the best movies as they come out in order to have an informed end of year list probably isn't a concern for anyone who's not a severely anal retentive, sexually frustrated mass of candy, rum and sadness (hi, how you doin'?). So, for those looking for the best cinematic titles from last year that will soon be available on most on-demand streaming services – or rental stores if you're, y'know, old af – here's the pretty late but still vaguely relevant first edition of Popticon's Best Movies of 2016.
10. Kubo and the Two Strings
Last year was pretty strong for animated features, including the Oscar-winning Zootopia and Disney's latest princess musical Moana. That said, none were quite as visually unique or narratively brave as Laika Entertainment's Kubo and the Two Strings. While it strangely shares may of Moana's plot points and spotlights a culture less homogenised than most big budget animated pictures, the difference is in Kubo's willingness to explore true loss and the way ours pasts always manage to infringe upon our present-day lives.
Now, while a fairly high profile film such as this can afford to indulge in some melancholy, it still seems we have to pretend it's ok that lead characters in a film set in feudal Japan are voiced by Charlize Theron and Matthew McConaughey. Whatever, they're both well-equipped for this sort of material (as are Ken Watanabe and Rinko Kikuchi), but the major pull for Kubo remains a striking visual style, quirky character aesthetic and insistence on committing to a story that deals equally with grief and hope.
9. Hunt for the Wilderpeople
Kiwi exports in the creative arts have been startlingly consistent as of recent years. There's actress Rose McIver of Masters of Sex and iZombie fame, indie pop musician/live action tarantula Lorde and comedy music duo Bret McKenzie and Jemaine Clement of Flight of the Conchords. Not one to be overlooked, writer, director, actor and Flight of the Conchords collaborator Taika Waititi has been making quite a splash over the last decade, first with the coming-of-age drama Boy, followed by 2014's hilarious faux docu-horror What We Do in the Shadows.
So, while you wait for his upcoming take on the Marvel Cinematic Universe with Thor: Ragnarok, why not catch up on last year's touching, balls-out road trip film Hunt for the Wilderpeople. Starring newcomer Julian Dennison as Ricky Baker and Sam Neill as his put-upon "Uncle" Hector, Wilderpeople is full to the brim with Waititi's most renowned skills as a filmmaker, in that it's uproariously funny, but undercut with a poignancy that drives much of the action; it's also perfectly paced, full of tender, lowkey moments balanced out with setpieces like a fucking wild boar attack for the ages. All of which sums up Waititi's appeal in a nutshell: thrilling, batshit crazy stories about real people.
8. Weiner
With a name like Anthony Weiner, the former Congressman and subject of this cringey documentary must have had a tough time at high school. I'd wager, however, that any childhood trauma inflicted upon him in the form of juvenile name calling is fucking nothing compared to how brutally and efficiently he's been mocked in recent years, largely due to the unlucky synergy of his silly surname and habit of tweeting and texting women pictures of his… well, his engorged, barely concealed penis. While married with a child.
However, though Anthony's uncontrollable lasciviousness is at the heart of Weiner, what helps it become such a fascinating film is that it started out as a very different sort of project. Originally slated as a fly on the wall documentary detailing his comeback when running for mayor of New York City, Weiner quickly gets bogged down in a second round of controversial acts and sexual correspondences by Anthony, as we watch his underdog story fade and a tale of sickness, misery and a crumbling marriage takes its place. In a time of unbridled political chicanery, this story takes the cake for the most bizarre, human and strangely tragic.
7. Toni Erdmann
The German language Toni Erdmann is probably the least qualifiable movie I've seen in years. Even intricate, genre-bending, experimental films can usually be summed up in a few simple words, but adequate description eludes me when it comes to this one. I could tell you that it's a cringe comedy about an old goofball trying to ingratiate himself with his workaholic daughter, but that negates the fact that it runs for over two-and-a-half hours and also comments on the stark disparity of class welfare, not to mention rampant sexism in any male-dominated industries. Also, proper laugh-out-loud moments are few and far apart, and it's just as likely to leave you crying by its conclusion.
Here's the best I can do: Toni Erdmann centres on Winfried, a perennial jokester with a penchant for fake teeth and silly wigs, a man for whom life has been something of a cursory concern, something to chuckle and pull faces at while it slowly recedes from view. His daughter, Ines, seems to exist in a state of reactionary glumness against her father's happy-go-lucky attitude. Seeing this, Winfried decides to makes it his late in life mission to help his daughter find happiness; as you might expect, awkwardness, despair and intermittent hilarity ensue. In this way, Toni Erdmann typifies the impact of bringing life into the world, of raising a person in a manner that might see them improve on your own life before watching as the gulf between you and them expands, day after day, year after year.
6. Arrival
If Amy Adams never wins an Oscar, this will be the movie people point to years from now with crazed disbelief. That's not to push aside the other considerable achievements of Arrival, from its dizzying cinematography and unique take on the alien invasion genre, but at this film's core is Adams' performance as Louise Banks, a raw and unflinching portrayal of confusion, loss and incalculable grief that becomes even more impressive in the film's final act when another layer of Louise's character is revealed.
Skirting away from spoilers though, let's talk safe plot points: Arrival tells the story of the most mysterious and inscrutable contact with extraterrestrials ever put to film. At least in other movies, when the aliens simply beam down to Earth and start shoving stuff up people's butts, everyone knows where they stand, but in Arrival the creepy, giant blackened hand-looking creatures we're greeted with are nothing if not really hard to get a read on. In order to comprehend their purpose, linguist Louise is sent for and goes to work engaging with the aliens. What follows is a powerful but never overstated parable on the nature of communication, the need for compassion in the face of uncertainty and a mind-bending reimagining of the very construct of time, a film just as engaging for its intellect as its emotional sweep.