17. Somersault, directed by
Cate Shortland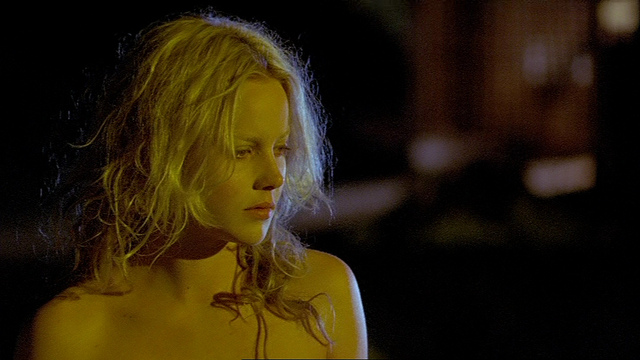 17. Somersault, directed by
Cate Shortland
Conflict, Confusion and Connection in Somersault
In the same way that Miley Cyrus wears scrunchies and pigtails with thigh-high latex, Somersault perfectly captures that same contradiction between sexuality and juvenility. Heidi (Abbie Cornish) makes a mistake by "fooling around" with her mother's boyfriend, in her fumbling search for affection and adulthood. When she's sprung, the regret knocks the wind out of her. Driven by guilt and childlike impulsiveness, she runs away, finding herself in Jindabyne.
Without a job, a home or people she knows, she seeks security and connection with strangers, namely men. Heidi walks the line between exploiting others and exploiting herself, half betrayed by the trusting nature that remains intact from her youth. When she meets Joe (Sam Worthington, somehow still charming with a mullet), they haltingly begin a relationship that changes them both.
Shortland inspires a sense of fearlessness from her actors, a complete relinquishing to their performances and emotions, from the early scene where Heidi sobs, shaking after being discovered with her mother's boyfriend, to the later scenes of subtle tenderness. Each performance is beautifully understated. Everything here has a purpose, including any nudity. In no way does it feel exploitative, though perhaps suggests the distinction between intimacy and sex is mistaken by Heidi, but seen by us.
The motif of mirrors and glass, or reflectors and filters, means we see Heidi as she is, and through the male gaze. She is a child, and then she is a woman. She is vulnerable and she is bewitching. I was blown away by the young Abbie Cornish and Sam Worthington in this. Cornish so fabulously expresses these conflicting realities of seductive worldliness and childishness all through her voice, face and physical mannerisms. Sam Worthington is completely honest and grounding, and nails both the hot and the cold fluctuations of his character.
Bathed in blue and infused with red, the entire film appeals to our emotions. Somersault captures another Australian landscape that is rarely seen in film – Jindabyne, the mountainous rockies, and the dim and dark with dustings of snow and tin-roofed houses. Making the most of this setting, the blue colouring evokes a coldness and melancholy, reflecting the loneliness that our protagonists' experience. The red details are the antidote as the blood and fire that sparks our life with meaning. Visually, Somersault is hugely evocative, and clenches the heart with truth and feeling. While the pace is fairly slow, it adds to the believability of Heidi's journey towards self-discovery and acceptance. The fact that this film was Shortland's directorial debut is incredible, and it's well-worth a view.