Charli XCX – "Boys"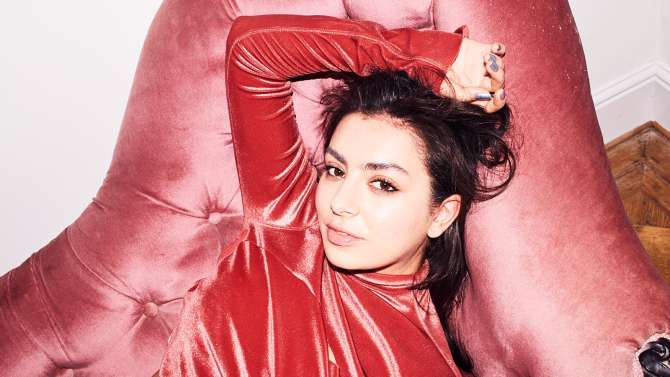 Charli XCX – "Boys"
The British Alt-Pop Star's Newest Track Has an Irresistibly Cheeky Glimmer
Much like her previous singles "Boom Clap" and "Doing It", Charli XCX's latest song "Boys" is bound for radio ubiquity. It has all of her hallmarks: joyously off-kilter, glittery and carnal, immediately anthemic and just as suited for a foggy dancefloor as a private headphone session. Get used to it.

Rating: 8.5/11
Considering the typical turnover rate of pop music (and how much it's accelerated in the past decade or so), Charli XCX has exhibited remarkable staying power. She's done so largely by not taking up too much of the spotlight all at once. Three of her best singles in the earliest stages of her career – "Stay Away", "Nuclear Seasons" and "You (Ha Ha Ha)" – had spread out release dates, over the course of almost three years from 2011 to 2013. Meanwhile, her 2014 follow up "Boom Clap" overshadowed basically everything else from her tepid album Sucker, except for the Rita Ora featuring "Doing It", which didn't come out until 2015.
So, now that XCX has had a reasonably quiet two years and been given room to breathe and reassess, it stands to reason that her newest song would be a veritable hit. And, for sure, it's going to be, while still managing to align with her particular aesthetic: chav yet glossy, digitised to fuckery but destined to eke out a physical, deeply silly response from anyone in the vicinity where it's playing.
From her new hip hop cadence on the hook to the "Mario grabbing a coin" sound effect scattered throughout, "Boys" slots right into XCX's most comfortable realm of modern retro. Much as "Nuclear Seasons" approached '80s synth pop with an Auto-Tuned tilt, "Boys" take the trap maximalism of today's radio fare and squeezes out the bare essentials. What's left is XCX's bristly lilt, some light steel clanging and barely there hi-hats, a couple of cute, "Under the Sea" mid-verse synth runs and a whole lot more empty space than we're used to from pop music in 2017.
For most people, the song's music video will play just as much a part in their enjoyment of it. While a lot of visuals accompanying pop music tend towards scantily-clad girls dancing around the smug singer ("Blurred Lines", anyone?), "Boys" subverts that trend. The video is a montage of fit guys deploying a come hither look (Joe Jonas), happy fellas dancing ecstatically (D.R.A.M.) and goofy motherfuckers doing their thing (Mac DeMarco).
Along with the #sorrynotsorry hook ("I was busy thinking 'bout boys"), the song flips 90% of gender-based ogling on its head. It does so without being pointed or smug, which is sure to piss off any guys who can't deal with the tables being turned against them. Throughout the song, XCX is smooth, direct and just a little cheeky, redefining the act of assessing talent as – if not exactly wholesome – a lot less pervy.