Mac DeMarco: This Old Dog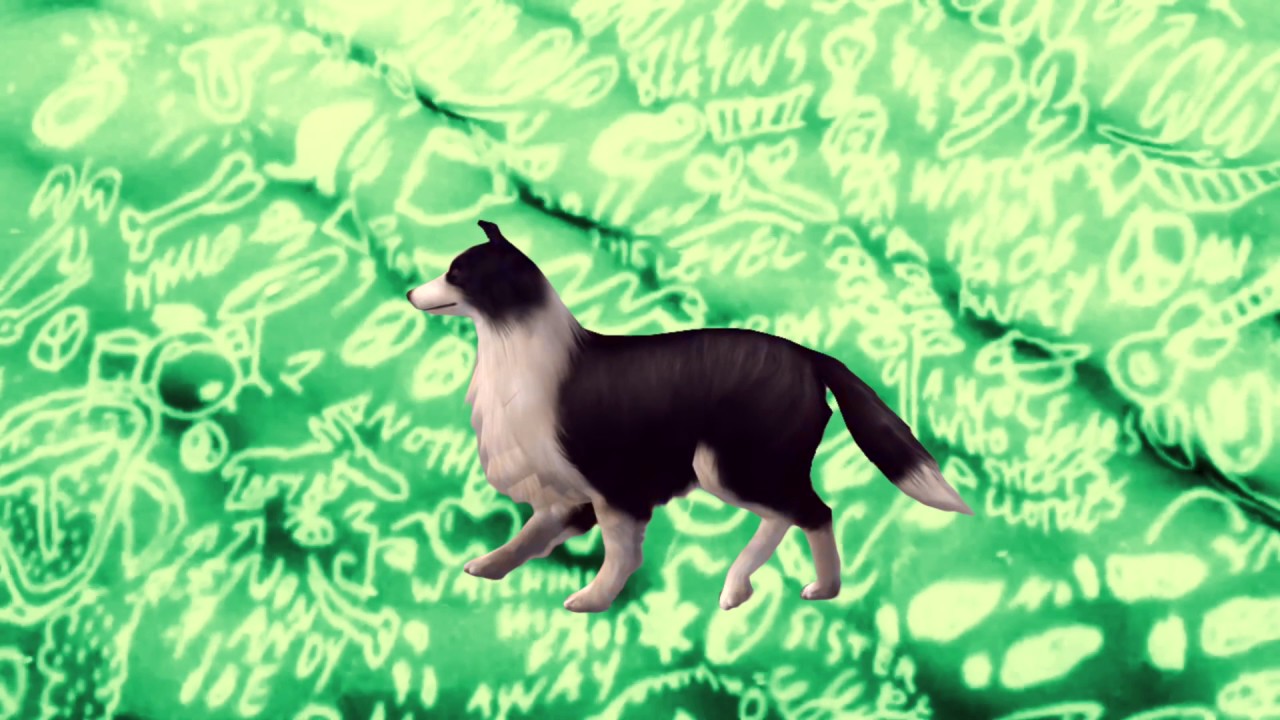 Mac DeMarco: This Old Dog
Mac DeMarco's Typically Charming Third Album Plays It Cool, Sneaking Up On You When You Least Expect It
Most of Mac DeMarco's music falls under the same banner: a heavy sigh, followed by a gap-toothed, winking grin transposed into song. He's both eminently unperturbed and yet often plumbs the depths of melancholy in his albums – especially in his wistful and surprisingly heartfelt lyrics. Even then, his approach is usually adorned with a springy sense of wonderment that can't be shattered by something as plain as realness. He's that kind of songwriter, dealing in happy tunes that, if squinted at, turn into sad ones alarmingly fast, and vice versa.
In this sense, DeMarco is something of a magician, albeit the kind that asks you to pull his finger while loading confetti into his arsehole. That's not to discredit his immense talent but more to draw attention to his ostensible childishness which, more often than not, is coated in layers of emotion and sincerity that might seem unsuitable to his laid back, Dennis the Menace vibe. He's full of surprises, and while none of them may unravel you, they'll certainly stick with you.
This is true of his last two full-length albums, 2 and Salad Days, as well as his latest, This Old Dog. While probably his weakest release all up, This Old Dog continues DeMarco's streak for stoking the fragrant, autumnal embers that waft through his music like so many dust particles past a waning sunbeam. He mostly sticking to his strengths, though there are a few instance here where he breaks with his traditions just enough to stand out. When he does so, it's either the result of an unprecedented plunge into his internal sorrow or a total departure from his typically straightforward song structures.
The album begins with two previously released singles, "My Old Man" and "This Old Dog", two of the strongest tracks on the record. The former is a breezy embodiment of DeMarco's patented "slacker rock", based around a perennially unenthused acoustic guitar and ominous pulsings decked over a pinging '80s drum synth. It's DeMarco at his best, no doubt, but in a way that we've very much come to expect from him, which is ironic given the song's concerns with "seeing more of my old man in me." Not wanting to repeat someone else's pattern doesn't preclude being stuck in your own.
"This Old Dog", erstwhile, dials down the passive anxiety and suggestive textures in favour of a beautiful string section and Mac's assurances that nothing's gonna stand in his way of loving you… so long as his memory holds. As I said, it's a strong opener, made all the more potent by his concerns compounding into a thematically rich assessment of mid-twenties malaise. There's the fear of repetition and the fear of forgetting, the duelling factions of self-worth and self-doubt, cohering into a mildly shaken but ultimately impenetrable utterance of, "Meh", a commitment to continue making his own indifference sound interesting.
From that point on, the more you listen for it the easier it is to pick up on what's come before for Mac and how it's shaped this LP. "Dreams From Yesterday" is, on its own, an exotic-sounding marvel, a precious and gorgeously sung ode to the paths less taken and how they'll continue to haunt you. Still, it's more than a little reminiscent of Salad Days' "Let My Baby Stay", to the extent that you can comfortably sing the melody of that song over this one as it plays. "For the First Time", similarly, is all shimmering synths and sentiments of something happening "again" which, if not entirely the same as "Chamber of Reflection", is plenty derivative of that song's template.
Still, there's certainly some unfamiliar territory here for us and DeMarco. "Sister", for one – which sounds like it was written and recorded at the bottom of a particularly depressing well – is easily DeMarco's most heartbreaking song, nothing more than high-end guitar strumming punctuated with his forlorn voice, singing lyrics like, "So sad, so suddenly… gone away". It's less than 80 seconds long, as if to suggest he's not capable of sustaining this kind of abject sadness for any more than that. It's the briefest yet most bracing taste of Mac's downward shift away from goofiness on record.
Then, on the other end of that spectrum, there's "Moonlight on the River", a damning indictment of Mac's deadbeat dad that opens with one of indie rock's most severe gauntlet-throws: "I'd say, see you later, if I thought I'd see you later; and I'd tell you, that I loved you, if I did". That such a brutal (and, probably, tragically necessary) sentiment can sit on a smooth, late-night croon of a track such as this is a testament to DeMarco's breadth and balanced approach to his craft. Much like moonlight upon a river, this song is all glint and whispers, a silver dollar dipped in liquid ringing out at a frequency beyond and a part of itself. Sad, hopeful, majestic and inextricably personal, it might be DeMarco's best track.
At seven minutes long, "Moonlight on the River" eventually dissolves into distorted splutters and babbling amongst a carefully insistent drumbeat, made to resemble crashing waves and shrieking creatures upon a very different waterfront. Following his most revelatory song, DeMarco's not content to rest upon his laurels but, rather, shred everything up in real time and watch the fragments gleam in the evening light. It's a release, a musical spasm that reflects the inner turmoil his lyrics and voice perhaps cannot; it's cathartic in the most abstract, resonant of ways, as only music can be. That's Mac's prerogative, to tear the song and himself up into bits and, as he once said, precede to pass out the pieces.