Drake –
"God's Plan / Diplomatic Immunity"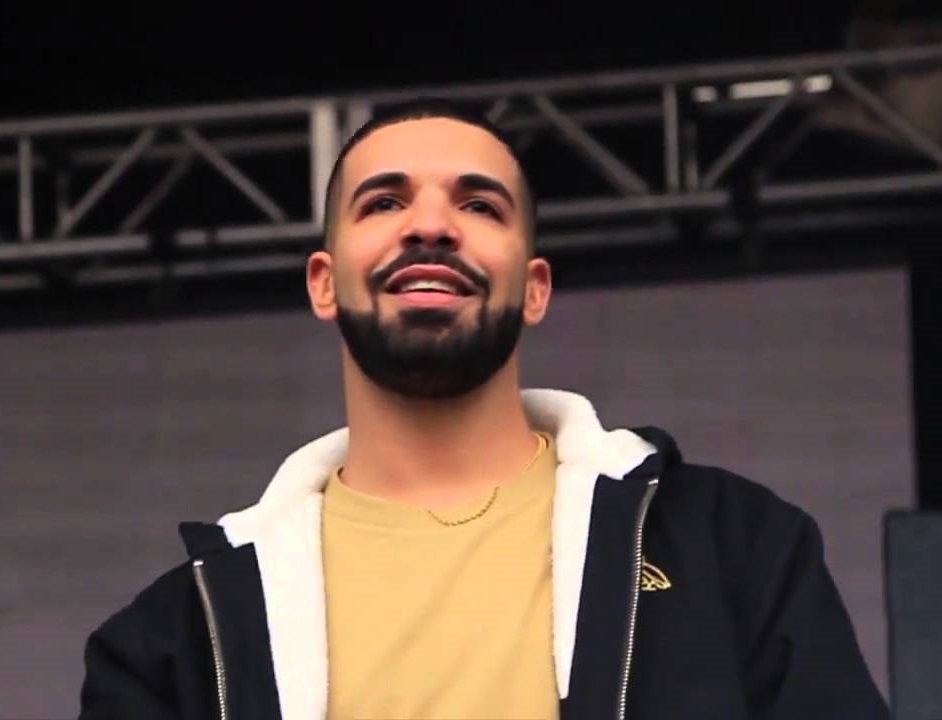 Drake –
"God's Plan / Diplomatic Immunity"
Drizzy's Back, Just As Conflicting As Ever
Drake's newest singles are very representative of his two-sided nature. One is a lowkey pop track, brimming with regret and crying out softly for unearned sympathy, while the other is a bars-heavy rap effort full of iffy lines that's boosted by a smooth beat. What more would you expect?

"God's Plan" Rating: 8/11

"Diplomatic Immunity" Rating: 6/11
Most of Drake's pre-emptive singles stumble back and forth between the sensitive crooner and the boastful rapper who can go an hour on the beat. It's a useful signifer, a way for him to remind his hip hop-headed fanbase that he's always gonna dabble in the mainstream, to try and keep a foothold in the Billboard Hot 100 while maintaining his rap bona fides. Such is the case with his two most recent releases, "God's Plan" and "Diplomatic Immunity", the first samples of an upcoming project named Scary Hours and a reminder of why we love to hate Aubrey Drake Graham.
On "God's Plan", Drizzy wipes the sleep out of his eyes and the lipstick from various areas to remind us that the women are disposable ("Don't pull up at 6 AM to cuddle with me") and that we are not to be trusted ("It's a lot of bad things, that they wishin' and wishin' and wishin' and wishin' and they wishin' on me"). That repetition is not a typo, just a necessary part of Drake's vibe, a mantra of betrayal so improbable yet sweetly, hypnotically alluring that we can't help but fuck with it. Sung in his unperturbed, three-drinks-in-the-a.m. vocals, there's a base pull to this version of Drizzy that I've yet to find a way to fully resist, even when he's at his most awkward ("I only love my bed and my momma, I'm sorry").
Meanwhile, "Diplomatic Immunity" is one of Drake's standard longform mission statements to let us know where his head's at, à la "Tuscan Leather", "0 to 100 / The Catch Up" and "Summer Sixteen". Like those tracks, it's virtually hook and refrain free, a stream-of-consciousness steam blow that serves to both flex his own proportions and energise the crowd. And yeah, the results are decidedly mixed. There's an early use of "ballistic report" that sounds as technically gangsta as Drake can ever conceivably be, while also being phonetically interesting. But then there are some disastrously unforgivable punchlines about getting out of line by breaking pencils that makes things very hard to swallow. The Wu-Tang sample is suggestively decadent, but the flow stagnates pretty early on and nothing Drake says really elevates the track beyond base-level opulence. It's the rap equivalent of the sharp reflection of light off a fake Rolex.
Look, all this said, I think that it's become very easy to shit on Drake (I mean, I kinda love the guy, and I do it all the time). What has been overstated – but is never worth overlooking – is his ability to rise against such improbable circumstances. Degrassi's "Wheelchair Jimmy" didn't only become an acceptable rapper, he became a fucking pop mainstay while still dropping consistent enough bars to have a potential beef with Kendrick. With that in mind, and at almost ten years into his career, it's genuinely satisfying that Drake still has at least some juice in the tank. But I'm still gonna stick with my theory that dude should retire before the decade's up.