Drake – Scorpion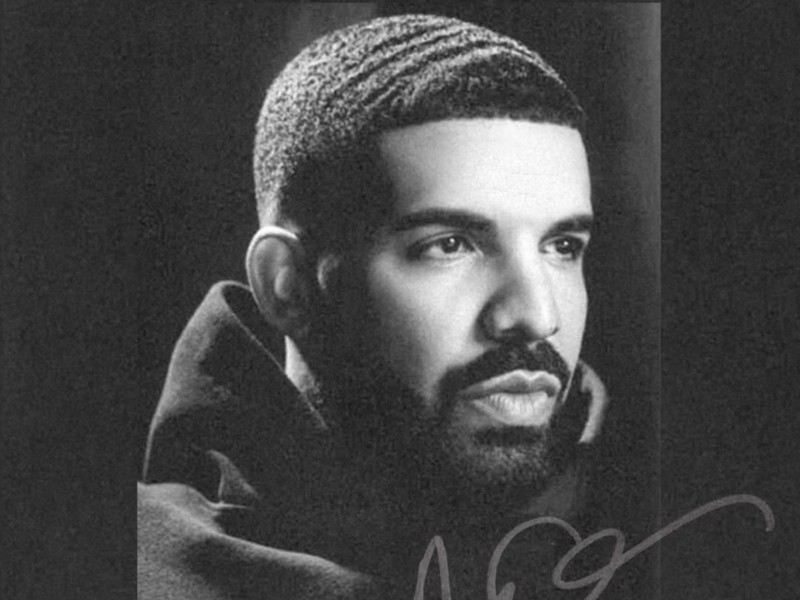 Drake – Scorpion
"It Is What It Is"
The impulse to overshare but under-examine makes Drake's Scorpion feel shallower than last year's More Life. At almost an hour and a half, it's too long to be great and too alluring to be a total bust, proving Drake's pop and rap bona fides while exposing his propensity for excess.

Rating: 7.5/11
Drake is for driving. Rapping, mumbling or crooning, defensive, petty or seductive (or, as is often the case, all of the above), his presence always makes transit feel consequential. Without him, you're going somewhere; when he's spinning, there's somewhere you have got to be. And while an isolated incident of swerving without indicating is simply a gesture of mild dichkeadishness, when paired with Drizzy's unearned confidence ricocheting through your system, it feels like something approaching invulnerability. It's the perfect microcosm of the Drake mentality: acting a fool, feeling a million.
The metric for measuring success then becomes how much block circling and tinnitus triggering one pop-rap LP can possibly lead to. So here's Scorpion, 25 tracks deep, slightly under 90 minutes and filled to the brim with the mononymed crusader, clapping back and for himself. It can't really afford to be anything other than great, right? In a year when Kanye drops a mini-album every sunrise, the Carters became official, Pusha assumed the role of most ruthless motherfucker living and Cardi sensibly stuck with the de rigueur 13 track run for a stellar debut, Drake has the audacity to lean in. And now there's a baby on board!
Well, what were the odds, honestly? It's a double album that's fucking called Scorpion, and the artwork is a signed headshot of the dude with a crisp fade and a thousand yard "I made it" stare. It's… fine. Sometimes it's frustratingly good, and some of the singles (the inescapably hypnotic "God's Plan", the towering inferno that is "Nice for What") really speak for themselves, sending the record stratospheric when they appear. Even "I'm Upset" – while perhaps not as memeable or legitimately venomous as previous bite backs like "Worst Behaviour" or "Back to Back" – is solid at trading in what has become Drake's new default response to competition: indifference.
Of course, as well all know, he's better charged up, and Scorpion channels most of the real focus on two predictable avenues (pussy and money) and one far less so (Drake's new baby boy). For the former, we have a handful of standouts. "Elevate" makes an early grab for most immediate hook, coupled with a spectral beat and an alluring, breezy run of Drizzy's signature sing-song patter on the verses. "Jaded" stirs around in the muddy, stomach-churning haze of heartbreak, encased in a shell of Ty Dolla $ign adlibs and a perilously miserable melody. And the blasting samples and wriggly bounce of "In My Feelings" – correctly dubbed "Nice for What, pt. 2" by some shrewd Geniuses – earns the distinction of best new musical direction for Drake and best new meme of Drake all at once.
For the newest addition to the OVO roster, Drake has some choice words. Many of these lines confirming and addressing his child have been picked up and redistributed ad infinitum online: "I wasn't hidin' my kid from the world, I was hidin' the world from my kid" is the bumper sticker edition from "Emotionless", a song which amounts to a killer Mariah sample, a cheeky shout out aaaaaand fuck all else. But "March 14", the final track, is a surprisingly honest and engaging contemplation of fatherhood. True, there's an anxiety at the heart of the track, and that trait too often turns menacing when Drake directs it towards women and former comrades. With that said, it's refreshing in this instance to hear him find the sunny side of losing control: "This the first positive DNA we ever celebrated, I can't forget the looks on their faces".
So, what sucks? Surprisingly little on a track-by-track basis, but it's Drake, so you gotta do the math. 25 songs multiplied by an average of two verses a piece is 50 fucking Drake verses on this thing, with almost a direct split between sung and rapped delivery. That's the sort of statistic you hear that lets you know – before you even listen to a second of the album itself – that half of it simply does not and will not matter. Into that pile you can throw the selectively self-aware intro "Survival" and the deeply uninspiring JAY-Z collab "Talk Up", as well as almost every verse from the backend run of "That's How You Feel" to "After Dark", all of which feature solid hooks, decent beats and a stultifying lack of effort elsewhere.
Some surprises elevate the general Drake-y homogeneity that arises throughout. Competing against cosmically massive odds, a song entitled "Ratchet Happy Birthday" and co-written with PARTYNEXTDOOR is just about the greatest thing to happen all year. The commiserating, smiling-through-tears Drake we all love to hate pours a cup of something too strong ("Seems like time's out of our control") as the winking, too-old-for-this-shit-but-still-hilarious Drake we all hate to love divebombs the drinks table ("It's your BRRRRRRRRRR!"). And there's a real draw to the peppy shit-talking flexed on "8 Out of 10" ("Your wifey, your wifey, your wifey!"), followed immediately by the rickety, motormouth fuming of "Mob Ties".
The fact remains, though (as per a piece we ran last year just before the release of More Life), Drake hasn't ever really managed to record a wholly consistent full-length LP. His closest attempt, arguably, was 2013's Nothing Was the Same which, by no coincidence, is also his shortest release. It's 13 songs, just shy of an hour long and it could still probably stand to lose one or two tracks. And this is true of every single Drake album, relative to its size. So, yeah, there's a really good – verging on great – album to made of Scorpion, if you cut half the tracks on each side and peppered in some More Life-esque features, à la Jorja Smith and Young Thug.
As it is, Scorpion is essentially Drake as the entertaining dinner guest who turns unruly and overstays his welcome. You start out the night as his confidant, before slowly becoming the latest in a long line of suspected traitors and finally, by the end of the evening, wind up closer than ever, and you find that you're too exhausted to be mad about it. He tells you stories too specific to be made up but too extravagant to be true, and maybe you roll your eyes, but you don't say shit, even when he repeats himself. At some point, he shows you some pictures of his former conquests alongside a couple blurry snapshots of his son. You express interest in the latter but, ultimately, he still seems more caught up with the former. Which would be a lot more of a shame if it weren't for all those bottles he brought with him. It is what it is.