Beyoncé's "Die With You" is the Flipside of Lemonade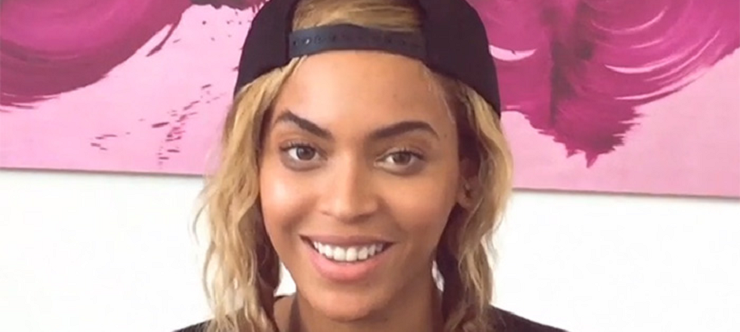 Beyoncé's "Die With You" is the Flipside of Lemonade
This Touching Tribute to Her Marriage is the Final Word on How She's Been Faring Since Last Year's "Revelations"
Two years ago, on the seventh anniversary of her marriage to rapper/mogul Jay Z, Beyoncé uploaded a video of her performing the stripped-back ballad "Die With You". It's undoubtedly her best song that hasn't seen wider release on an actual album and now, in order to celebrate her's and Jay's ninth anniversary, a studio version has been uploaded with an official music video, featuring snippets of the original and home video footage of the two and their infant daughter, Blue Ivy. Follow the link to it here.
Apart from "Die With You" being, as mentioned, such a stellar track in its own right, it serves a larger purpose within the narrative of Jigga and Yoncé's relationship as seen through the lens of their celebrity and last year's fairly merciless (but nonetheless spectacular) Lemonade. That album dealt specifically with the fallout of catching and confronting an unfaithful spouse, which many assumed was a true-to-life distillation of some proper shit that had gone down between Jay and Bey (I mean, Solange couldn't have been this mad for no reason, right?)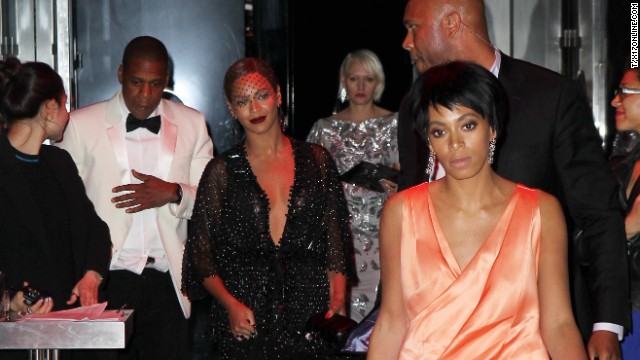 In that sense, "Die With You" is a poignant but firm assurance of this legendary couple's stability, of their continuing love for one another despite any real life or embellished claims to the contrary. Full of lines like, "I wake up just to sleep with you" and backed by a resplendent piano figure, this track has a pristine, effortless beauty to it that portrays the people at its centre as the very antithesis of the frayed, struggling couple of Lemonade. Yeah, there were tracks like "All Night" towards the back end of that album that definitely performed some kind of redemptive function in this turbulent arc but, from "Pray You Catch Me" through to "Daddy Lessons", things between them seemed pretty fraught, maybe even irrevocably shattered. Obviously though, from the sounds of things, that isn't the case.
What's more, the music video itself does what all great homespun chronicles of mythical beings should do: it brings them down to Earth and makes us love them all the more for it. The clips throughout are goofy, cute, revealing, candid and almost unreasonably moving. In one shot, Jay wears a pilot's hat, grinning like a dickhead; later, he's running on an empty football field with his baby girl, looking for all the world like a man who's found his reasons. It tells a story without even trying, the manchild who becomes an adult to raise his daughter, never losing sight of the carefree boy he is at heart. Meanwhile, Beyoncé grounds it all with her inimitable sense of cool and smirking charm, smoking with a French lean, out-bride-gowning every woman who's ever walked down the aisle and reclaiming pregnancy as a form of elegance and vitality.
In short, Jay Z and Beyoncé – supreme power couple that they are – have perfected the art of living their lives in public, making something that should feel shallow, manufactured and kinda silly register on an undeniably heartfelt level. They've allowed us just a glimpse into the splendour of their love, and they've done so without perverting or corrupting it in the slightest.