New Rick and Morty Livestream Could Mean… Something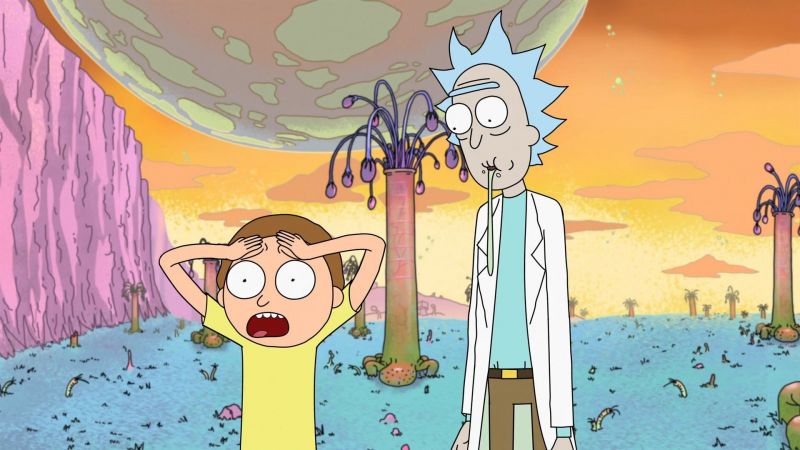 New Rick and Morty Livestream Could Mean… Something
The Animated Cult Sci-Fi Show Will Host a Mysterious Livestream Event on Adult Swim this Saturday
It's been a weird couple of weeks for Rick and Morty. In the wake of rumors that the Adult Swim program is soon to be cancelled due to co-creators Dan Harmon and Justin Roiland butting heads over its future, the former took to Twitter to address these concerns thusly:
The reason S3 took long is because it took long to write, because it was S3 of a show that we were scared to make worse than S2 or S1.

— Dan Harmon (@danharmon) June 24, 2017
So now, after the seeming evasion of that potential Space AIDS epidemic, we arrive at the news that Adult Swim will be hosting a Rick and Morty-themed livestream event on their website on June 29th at 9:00pm, which works out to be 11:00am this Saturday for Australian audiences (except for Western Australia, which… doesn't count).
What does this sudden announcement mean? Is the long-standing hiatus between Season 2 and 3 – which, to be fair, was promised to be somewhere between a year and a year and a half by the veneravble Mr. Poopybutthole – finally almost over? Are we soon to experience the unremitting, tubular joys of Pickle Rick? Is there at least a decent chance that the entire Trump presidency has been an elaborate hoax orchestrated by Harmon and Roiland to deliver the most pants-shittingly insane payoff in the history of television?
The point is, we should probably all take a deep breathe and deeply massage our overwrought expectations of what this development could realistically mean. But, in light of this reveal and the sliver of a chance that new episodes of Season 3 could be premiering soon, we at Popticon have taken it upon ourselves to begin coverage of Rick and Morty, one of TV's most creative and consistently rewarding shows.
Stay tuned for our belated – though, in the grand scheme of things, basically cocaine-crazy fast – review of the first episode of Season 3, "The Rickshank Redemption", up on the site sometime tomorrow.