The Oscars Still Kinda Suck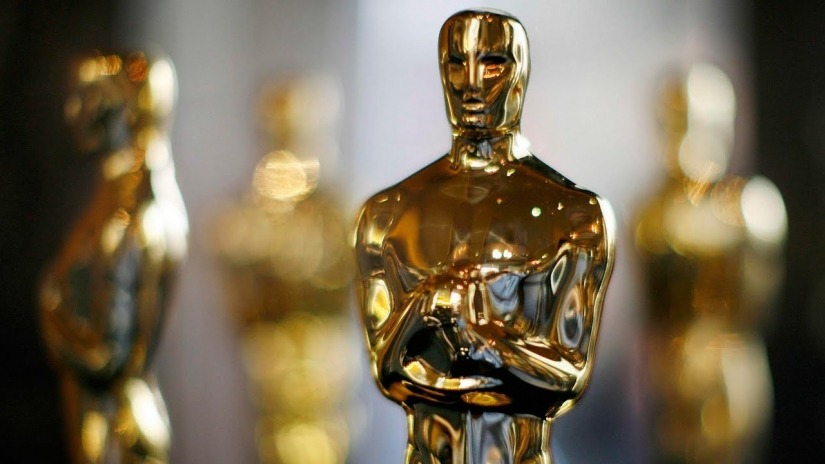 The Oscars Still Kinda Suck
A Night to Re-meh-mber
I'm not gonna bother talking about every winner and gimmick that unfolded at this year's Academy Awards ceremony. If you're curious, here's a full list of the nominees and winners. What's more interesting to me is the conflict that still sits at the heart of the Oscars. It's the same one that plagued both the Golden Globes and the Grammys earlier this year, and will probably continue to infect most awards shows for years to come. Simply put, the Oscars still lacks the courage of its convictions.
In an era when movements like #MeToo and #TimesUp have outlasted the 24-hour news cycle and minorities are headlining blockbusters like Black Panther, the Academy Awards is still fixated on the past. And the deep past, at that. Time after time at this year's 90th Oscars night, awards went to safe, palatable films and actors over much more subversive choices. The pattern that emerged defies subjectivity: even if you thought the winner was deserving, it was hard to separate them from the wider narrative.
As a for instance, does anyone remember the #OscarsSoWhite controversy a couple years back? Yeah, it's like that never happened. All four acting prizes went to straight, white actors which, to be fair, the odds basically dictated when 16 of the 20 nominees fell into that category. And while many – if not all of them – gave worthy performances, there was a real sense that the additional nominees were there to fulfill a quota rather than be legitimate contenders.
I mean, can you imagine if 29-year-old Daniel Kaluuya took Best Actor for Get Out? Or if singer Mary J. Blige won Best Supporting Actress for her understated turn in Mudbound? Of course you can't. These performers – along with Denzel Washington and Octavia Spencer – exist as window-dressing, a nod to the Oscars' supposed inclusivity which they have no intention on following through with.
Let's look at it another way: in total, there were 40 Oscars given out at the 90th Academy Awards. Six of those went to women, and I'm including the winners of Best Actress and Supporting Actress. Yes, we can acknowledge what a historic event it is for Greta Gerwig to be nominated for Best Director and Original Screenplay for her directorial debut Lady Bird at just 34-years-old, but it rings a little hollow when the only time we get to see her up onstage is presenting Best Documentary.
In fact, probably the most telling category of the evening was Best Cinematography, where Rachel Morrison was the first woman in history to be nominated for her richly textured work on Mudbound. Who won? Roger Deakins, a 14-time bridesmaid who finally took it home this year for Blade Runner 2049, the sequel to a sci-fi classic from 1982. This is how a lot of the evening was framed: a triumph of nostalgia over the promise of a trailblazer.
Of course, it's worth mentioning that the night's biggest winner, The Shape of Water, was helmed by Guillermo del Toro, an auteur from Mexico. It's a victory that broke up the onslaught of white American back-patting, yes, but even so the film itself is a testament to the Oscars' current headspace. The Shape of Water, in the director's own words, is a Douglas Sirk-esque throwback, a love story brimming with technicolour and oldschool melodrama that – like The Artist, Argo and La La Land before it – is as in love with movies as its protagonist is with that fish-man. In other words, it's Oscar-bait at its most refined.
All of this demonstrates exactly what the Academy of Motion Picture Arts and Sciences has been struggling with over the last few years. It's the push and pull between traditionalism and the new order, and – judging by the sentiments of so many of its presenters – the Oscars wants to have its cake and eat it too. From Kumail Nanjiani and Lupita Nyong'o to Jennifer Lawrence and Jodie Foster, presenters took an opportunity to display solidarity with the DREAMers of America and the women who face sexual harassment on a daily basis. These sentiments are real and necessary, but the inability of Academy members to compound those words with votes towards a wider range of films and perspectives is awkwardly conspicuous.
Honestly, I don't think anyone captured the agitated energy of the evening better than Frances McDormand. The Best Actress winner took to the stage with the firebrand spirit of her Three Billboards character and insisted that Hollywood get behind the women who have stories to tell. She demanded that all the female nominees in the room get to their feet – of whom, once again, only six graced the actual stage – and show us that there's no longer any merit to the argument that there aren't any women making movies. It was one of the few moments of legitimate spontaneity and excitement of the night.
It needs be said that, at the end of the day, beyond political and cultural ideation, the Oscars are meant as entertainment. Or at least, they're an extension of the world of entertainment. On that note, there was another degree to which the Oscars was such an abysmal let-down this year: it was bone-achingly predictable. Each of the four winners of the acting awards was such a shoo-in that I wrote their names in capitals letters on my prediction ballot. The Shape of Water, as mentioned, was such a precise balance between Hollywood artistry and crowd-pleasing throwback that it was virtually guaranteed to win Best Picture and Best Director. And anyone who didn't think Coco – a sweet film about a young Mexican dreamer – was gonna take Best Animated Feature has clearly never seen how fiercely Pixar campaigns for its films (although some might have bristled at "Remember Me" beating out The Greatest Showman's "This Is Me" for Best Original Song).
Finally, though, can we talk about Jordan Peele? The former comedian winning Best Original Screenplay for his horror-satire Get Out was perhaps the most deserving and thrilling award of the night. Beating out favourites like The Shape of Water and Three Billboards, Peele was ecstatic and so was the crowd. "I stopped writing this movie about twenty times", he said, "because I thought it was impossible. I thought it wasn't gonna work. I thought no one would ever make this movie."
His words cut right to the quick of what could – and should – be so important about the Oscars: when they award smaller movies, they come back bigger. Remember, we're still living in a time where indie films about lesser explored issues featuring underepresnted people can win big. Moonlight proved that (although La La Land was there to almost stop it), and movies like Get Out continue to prove it. The hope, going forward, is that the Academy doesn't need any more proof to start switching up the status quo.