If You're Reading This It's Too Late For Drake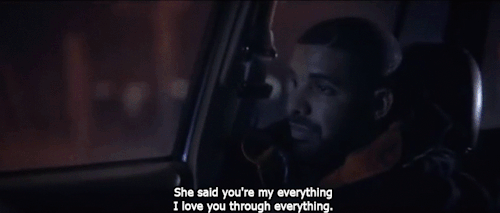 If You're Reading This It's Too Late For Drake
It Seems Increasingly Obvious That We're Living in a World of Drake's Rapid Decline, Which is Sad But Almost Unavoidable
Three days ago, Drake's surprise retail mixtape If You're Reading This It's Too Late turned two years old. In rap years, that's basically a decade, and the interim has not been overly kind to the Canadian wonder formerly known as Wheelchair Jimmy.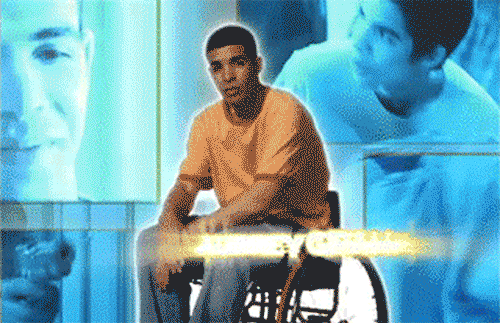 Honestly, let's take stock of where everyone in the rap game who has gravitated around Drake in the 2010s is at now:
In other words, it's a fool's game trying to anticipate the mercurial whims of hip hop. Some rise and never stop, though that's incredibly rare; some drop off over-night, which is a much more frequent occurrence. Others burn bright for a summer and die from overexposure in the winter, and most never even properly make it.
Then there's Drake who, true to his admittedly trailblazing form, seems to be headed out in a way only he could: a calculated yet drastic decline in quality, slipping into the abyss at a rate that'll match up with his ever-insistent claims that he'll only be around til he's 35 or so. Depending on how you slice it, this is either pretty sad or just uniformly predictable, but it is certainly becoming more and more obvious.
This is where If You're Reading This… comes into the argument, as it is likely the last substantial longform release we will ever see from Drake. Much as Take Care rounded the corner on his awkward rapping and smirking songs to marry the two as one and Nothing Was The Same established the depths of his late-night vibe and pop appeal, If You're Reading This… made a case for Drake as, honest to God, maybe the best rapper alive. Not "best" in the sense that he was lyrically or technically above the other heavyweights, but that the breadth of his talent and ability to not sound ridiculous in almost any mode suggested he had achieved his final form.
For instance, album opener "Legend" flips a Ginuwine sample as Drake delivers perhaps his most immediately grabbing melody and mission statement: "When I pull up on a nigga tell that nigga back, back". "Energy" is all gunshots and patois littered with meme-ready jabs and ludicrously funny stretched-out rhymes ("wifiiiiiii" and "timeliiiiiiine" in particular). "10 Bands" bangs, "Know Yourself" creeps then explodes and "Star67" packs enough flows into one song for an entire Big Sean album. Finally, "6PM In New York" is that rare victory lap that doesn't coast on previous inertia, instead kicking your arse just for making it to the end of the tape. And, yes, you gotta love it.
Then there's the relatively paltry showing of last year to consider, and this is coming from someone who kinda liked Views. I mean, no, it's not a great album but, if you wanna know the truth, I'm not entirely sure that Drake has ever actually made a great album, per se. It seems to me more appropriate to call his releases playlists, fluid works with constant ebbs and flows, containing some songs that are so undeniable, so genre and era-defining that the filler matters less. For sure, Views has a few of those… but one of them is "Hotline Bling", which came out nine months earlier. After that there's "One Dance", probably "Controlla" and, debatably, "Feel No Ways" and "Too Good".
So, generously, that's four or five tracks (out of twenty!) that people might return to ten years from now. After a string of continuous hits and features running six plus years, that's more than a bump in the road: it's a fucking pothole. Meanwhile, last year's teasers for the upcoming More Life have basically become known as "Fake Love" and the other two, and even the former failed to leave much of a lasting impact. Where we find ourselves now is in a hazy freefall, a zone Drake has – for once – failed to claim for himself, giving the impression of a void that plenty of others will more than happily fill. In the lightening speed measurements of rap and popular music, it creates an illusion where his relative absence seems longer than it is, compounding the need for the quality of his next output to be incredible if he hopes to regain his place. Put it this way: I don't ever see another Drake video getting 1 billion hits.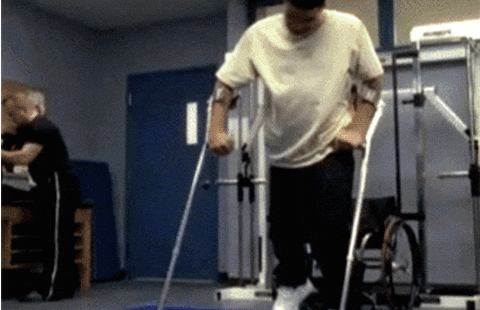 It's not fair, and I'm sure no one knows that more than Drake. For any other artist, the last twelve months would scan as triumphant but for this dude, for the dude, to fall off even a little and not immediately regain his footing is pretty ominous. The crux of his enormous popularity for what feels like forever now has always been satisfying radio and hip hop simultaneously, climbing the charts while keeping his bars up, delivering albums you could play on shuffle at almost any kind of house party and rarely need to skip a track. In 2016, he did one (kinda) and very much not the other. No one stays at the top forever, most likely because the air gets so thin that – at a certain point – it becomes harder to tell the difference between a step and a slide. And this, most definitely, is the beginning of a tumble.